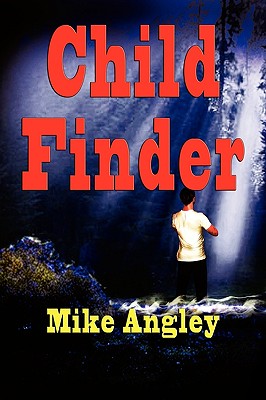 Child Finder (Hardcover)
Totalrecall Publications, 9781590958278, 320pp.
Publication Date: May 19, 2009
Other Editions of This Title:
Paperback (1/10/2010)
* Individual store prices may vary.
Description
Child Finder Based on Real Life Experiences...
Follow the Paranormal Adventures of an Air Force Special Agent as the Government Exploits His Psychic Abilities to Rescue Abducted Children
Major Patrick O Donnell, an Air Force Special Agent assigned to the Pentagon, begins experiencing haunting nightmares about children who have been abducted and murdered before their bodies are found. It quickly becomes apparent that he has a special psychic gift that the government is all too eager to exploit.
He is drawn into a TOP SECRET black world community overseen by the FBI that leverages his skills to solve child abductions. Soon Pat discovers that this black world has an even darker underbelly when those close to him begin to die mysteriously.
Pat is Irish-Catholic, and he must draw upon his faith and values to sustain and guide him as he faces tough ethical decisions, challenges to his marriage, and the very real threat of harm to his own children...all because of his work.
Perhaps some secrets are best kept hidden . . .
Advance Praise for Child Finder
VERDICT:
This compelling debut novel, the first in a trilogy, features a memorable protagonist who is a combination of devoted father and mystic. For fans of supernatural thrillers and those who enjoy the TV show Medium, this is a real find.
The author is a retired U.S. Air Force agent whose real-life experiences inspired this novel.
Coming in 2010 are the second and third novels in the trilogy, Child Finder: Resurrection and Child Finder: Revelation. Ed.]
--Library Journal 6/1/2009
Slick....Mike has done a terrific job of transitioning from running counterintelligence operations and writing reports to creative fiction....his passion for writing coupled with years of experience in law enforcement has produced a wonderful read for mystery enthusiasts
--Dick Law, Colonel, USAF (Retired),
Managing Editor, Global Alliance Magazine
Former Vice Commander, OSI
Child Finder is a gripping, intriguing, rare and accurate look into the U.S. Intelligence Community. Angley uses his long government career to weave a believable fiction tale that is as current as today's news.
--Gerald E. Pratt,
Operations Officer, National Security Agency (Retired)
Mike has created a page turner I didn't want to put down with a plot twist I never saw coming Angley's imagination combined with his in-depth knowledge of the OSI, Interagency, and military working environments quickly and realistically took me back to my time at the Pentagon in the Fall of 2001. Can't wait for the next books in the series to see what exploits are in store for USAF OSI Agent Patrick O'Donnell and his extraordinary gift
--Jack Holt
Action Officer, Joint Staff USAF (Retired)
I loved this book This is a book for anyone who loves political suspense, secret government agencies, and uniquely gifted heroes A former Military Intelligence Officer, the author's background adds credibility to this fascinating look into covert operations. But just because he knows what he is talking about does not mean he can tell a good story or especially write one Luckily for those of us who love secret undercover organizations, paranormal stories, and great intriguing suspense filled tales, Mike Angley has it all together. I can t wait to read the next two books in the series
--Stephanie Boyd, Armchair Interviews
or
Not Currently Available for Direct Purchase