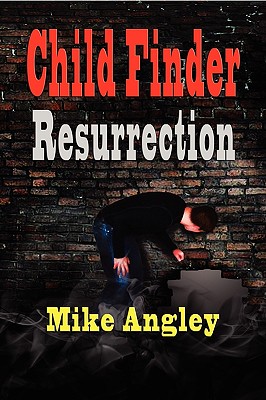 Child Finder Resurrection (Hardcover)
Totalrecall Publications, 9781590958292, 322pp.
Publication Date: November 17, 2009
Other Editions of This Title:
Paperback (10/5/2010)
* Individual store prices may vary.
Description
Child Finder(TM) Resurrection
Inspired by Real Life Experiences
An evil is on the loose and preying upon children. The government again summons Special Agent Pat O'Donnell and his paranormal talents to stop it, but can he? This psychotic genius is much more than Pat bargained for...
Child Finder(TM) Resurrection is the highly-anticipated sequel to Child Finder(TM), which Library Journal placed on its 2009 Summer Reads list, calling it a "compelling debut novel" and "a real find" and recommending it to readers of both mystery/thrillers and Christian fiction.
Child Finder garnered the prestigious Silver Medal Award in the Fiction category of the Military Writers Society of America's 2009 Annual Awards Program
It has been a year and a half since Air Force Special Agent Patrick O'Donnell, a psychic-savant, left the federal TOP SECRET child rescue program after it went horribly off-track, resulting in murder and endangering his own family. And just when he thinks he's comfortably put this painful past behind him, he receives a call from his mentor. The murky, shadowy TOP SECRET community where he once was center-stage has been revised, revamped, resurrected
The government needs his psychic skills more than ever. A sick, twisted, menacing child killer is on the loose, and no one but Pat can stop him. However, Agent O'Donnell soon discovers this new nemesis is more than he bargained for. Nothing can prepare him for the psychotic genius he must fight...and the life and death cat-and-mouse game that entraps him Once again, Pat must call upon his faith and strong spiritual connection with God to sustain and guide him, especially during his darkest hours as he battles...pure evil.
Praise
"Mike does not disappoint The cat-and-mouse game between protagonist and nemesis will keep you on the edge of your seat."
--John Wills, Author of the Chicago Warriors(TM) Thriller Series
"Great read..... Mike combines his expert knowledge of investigations and forensics with an exceptional writing style to create a great piece of fiction. I cannot wait for the next one."
--Francis X. Taylor, Former Ambassador and Presidential Counterterrorism Advisor
Colonel Michael "Mike" Angley, USAF (ret) enjoyed a rewarding 25-year career as a Special Agent with the Air Force Office of Special Investigations (OSI). He is a seasoned criminal investigator and a counterintelligence and counterterrorism specialist. He received extensive training in Undercover Operations and Informant Management, and early in his career performed undercover work for the Air Force. Mike uses his extensive forensic background to provide authentic, fascinating details into how government law enforcement agencies do their work.

or
Not Currently Available for Direct Purchase