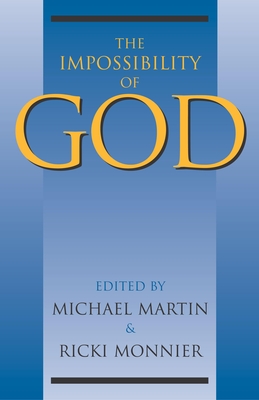 The Impossibility of God (Hardcover)
Prometheus Books, 9781591021209, 425pp.
Publication Date: December 1, 2003
* Individual store prices may vary.
or
Not Currently Available for Direct Purchase
Description
Most people, believers and nonbelievers alike, are unfamiliar with the variety and force of arguments for the impossibility of God. Yet over recent years a growing number of scholars have been formulating and developing a series of increasingly powerful arguments that the concept of God, as variously understood by the world's major religions and leading theologians, is contradictory in many ways, and therefore God does not and cannot exist.
This unique anthology brings together for the first time most of the important arguments for the impossibility of God that have been published. The collection includes papers and book selections by J. L. Mackie, Quentin Smith, Theodore Drange, Michael Martin, and many other distinguished scholars. The editors provide a general introduction and brief summaries of the arguments to help the reader grasp the crucial issues involved. Both students and teachers of philosophy and the philosophy of religion will find this anthology to be an indispensable resource.
About the Author
Michael Martin is professor emeritus of philosophy at Boston University and author of numerous books, including Atheism: A Philosophical Justification; Atheism, Morality, and Meaning; and The Big Domino in the Sky and Other Atheistic Tales.Ricki Monnier (Ph.D. in mathematical logic) is director of The Disproof Atheism Society.
Advertisement