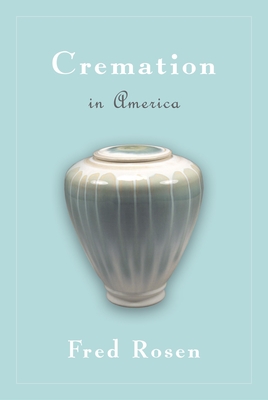 Cremation in America (Hardcover)
Prometheus Books, 9781591021360, 278pp.
Publication Date: April 1, 2004
* Individual store prices may vary.
or
Not Currently Available for Direct Purchase
Description
In this captivating review of the history, the practice, and the industry of cremation in America, award-winning former New York Times columnist Fred Rosen provides an authoritative source of information and many revealing facts about an increasingly common, yet still controversial, alternative to burial.
Rosen gives an entertaining first person account of his inquiry into the practice of cremation and its roots. He describes the early ancient custom of cremation by funeral pyre and then explores why the rising Church banned the practice as a sacrilege. He then traces the underpinnings of the modern cremation movement in the late 19th century among a colorful group of intellectuals and physicians. This 19th century group endorsed this then illegal practice as a means to improve public health—as a way to prevent seepage of burial grounds from polluting ground water and spreading disease.
Rosen goes on to examine, in today's world, people's feelings about death and religion as well as their sensitivities to cremation. Given certain abuses, he believes that this industry needs to be regulated. However, he finds much in favor of cremation when firsthand comparing its costs vs. the excesses and extravagances of the burial funeral industry.
In an age when over 25 percent of the population is turning to cremation as a preferred funeral arrangement, this book offers much timely, useful, and engrossing information.
About the Author
Fred Rosen (Woodstock, NY) is an award-winning former columnist for the New York Times and the author of thirteen books including Lobster Boy. He currently is an adjunct associate professor of communications at the New York Institute of Technology.
Advertisement