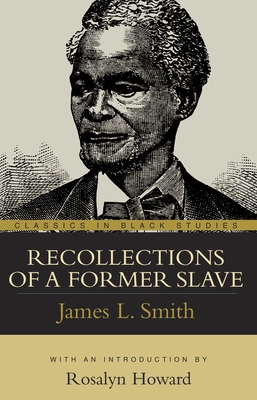 Recollections of a Former Slave (Paperback)
Humanity Books, 9781591022046, 178pp.
Publication Date: May 30, 2004
* Individual store prices may vary.
or
Not Currently Available for Direct Purchase
Description
Floggings, undernourishment, overwork, substandard housing, humiliation, physical and psychological abuse of every sort — these were standard features of a slave's life in the American South for centuries until the end of the Civil War. In this day and age — when stories about cruelty to animals causes widespread outrage — it may be difficult for most Americans to realize that such gross mistreatment of human beings was tolerated without a second thought only some one hundred and fifty years ago. Documents such as this memoir by former slave James L. Smith provide valuable and undeniable evidence of slavery's grim history.

In 1881 Mr. Smith created a detailed narrative of his long, eventful life, a testament to his very survival under conditions of extreme hardship. Unlike the eloquent, stirring rhetoric of Frederick Douglass, James Smith's prose is simple and plain spoken. As such his words have the unmistakable sound of authenticity and what he has to say in his unadorned fashion is all the more poignant.

Life for slave children was never easy, but for him it became especially difficult when he dislocated his knee in a logging accident. As slaves received little if any medical attention, Smith spent the rest of his life limping. He tells of his various cruel masters, the many beatings, the heartless separation of family members, his religious conversion, his fortunate education in the shoemaker's craft, his daring escape to Philadelphia, life among the abolitionists of Connecticut and Massachusetts, the Civil War, his continuing encounters with racism and the disdain of Union soldiers to fight alongside black men, Sherman's march through Georgia, reactions to the Emancipation Proclamation and to the death of Lincoln, the end of the war, his return visit to his old homestead in Virginia, celebrations over the passage of the Fifteenth Amendment, and finally his hope for the future.

This is a moving, insightful look at a tumultuous America now gone, but one that still affects the present day in the lingering problem of race.
Advertisement