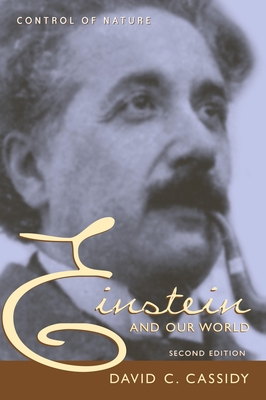 Einstein and Our World: Control of Nature (Paperback)
Control of Nature
Humanity Books, 9781591022565, 162pp.
Publication Date: September 1, 2004
Description
This is a fascinating account of the impact of Einstein's work and outlook upon contemporary culture and upon the scientific enterprise itself. Following a brief, nontechnical explanation of the significance of Einstein's achievements, Prof. Cassidy takes the reader on an intriguing journey through the uses and abuses of Einstein's relativity theory in such widely diverse settings as political ideology, philosophy of science, literature, art, religion, and the individual in an age of dictatorship, genocide, and weapons of mass destruction. Cassidy explores how Einstein's work spread throughout the physical sciences, leading to a new conception of the theoretical physicist as both physicist and cultural figure. While public fascination with Einstein's achievements grew, his authority as an influential spokesman for human dignity, intellectual freedom, and world peace continued to the end of his life. This new edition, besides updating and revising the content of the first edition, includes a number of important new topics that could not be included in the original edition: more on Einstein's personal life in the light of recent revelations; a new section on Einstein and peace; and an assessment of Einstein's continuing influence in the post-September 11 era.
About the Author
David Cassidy, formerly associate editor of The Collected Papers of Albert Einstein, is currently professor of natural science at Hofstra University. He is also the author of Uncertainty: The Life and Science of Werner Heisenberg (used as a basis of the Broadway play Copenhagen) and the coauthor with G. Holton and J. Rutherford of Understanding Physics.
Advertisement