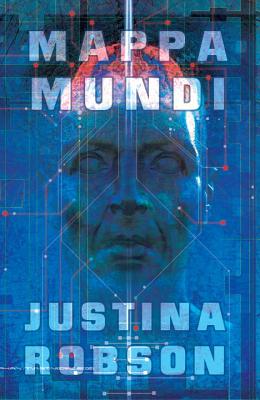 Mappa Mundi (Paperback)
Pyr, 9781591024910, 523pp.
Publication Date: September 5, 2006
* Individual store prices may vary.
Description
The map of everything you know
everything you are
everything you ever will be
just got rewritten.
A novel of hard SF exploring the nature of identity both inherited and engineered, from one of Britain's most acclaimed new talents. In the near future, when medical nanotechnology has made it possible to map a model of the living human brain, radical psychologist Natalie Armstrong sees her work suddenly become crucial to a cutting-edge military project for creating comprehensive mind-control. Meanwhile, on the other side of the Atlantic, Jude Westhorpe, FBI specialist, is tracking a cold war defector long involved in everything from gene sequencing to mind-mapping. But his investigation has begun to affect matters of national security--throwing Jude and Natalie together as partners in trouble--deep trouble from every direction. This fascinating novel explores the nature of humanity in the near future, when the power and potential of developing technologies demand that we adapt ourselves to their existence--whatever the price.
About the Author
Justina Robson is an author from Leeds in Yorkshire, England. Her first novel, Silver Screen, published in August 1999 in the UK and in 2005 by Pyr, was short-listed for the Arthur C. Clarke Award and the BSFA Award, and was nominated for the Philip K. Dick award. Her second novel, Mappa Mundi, together with Silver Screen, won the Amazon.co.uk Writer's Bursary in 2000 and was also short-listed for the Arthur C. Clarke Award in 2001. A third novel, Natural History, a far-future novel, placed second in the 2004 John W. Campbell Award, was short-listed for the Best Novel of 2003 in the British Science Fiction Association Awards, and was also nominated for the 2006 Philip K. Dick Award, receiving a special citation. A fourth novel, Living Next Door to the God of Love, was a finalist for the BSFA Award.

Justina is also the author of the acclaimed Quantum Gravity series, featuring bionic woman Lila Black. See Keeping It Real (Quantum Gravity Book One), Selling Out (Quantum Gravity Book Two), Going Under (Quantum Gravity Book Three), and Chasing the Dragon (Quantum Gravity Book Four).

Visit Justina Robson's Web site at www.JustinaRobson.com.
or
Not Currently Available for Direct Purchase