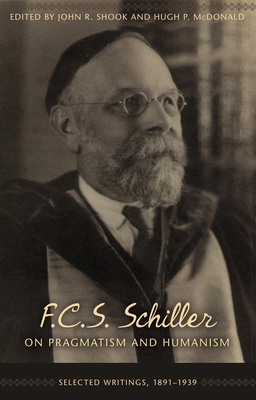 F.C.S. Schiller on Pragmatism and Humanism: Selected Writings 1891-1939 (Hardcover)
Selected Writings 1891-1939
Humanity Books, 9781591025498, 796pp.
Publication Date: January 1, 2008
* Individual store prices may vary.
or
Not Currently Available for Direct Purchase
Description
The renaissance of pragmatism in recent decades has stimulated renewed study of the classical pragmatists. Until this volume, F. C. S. Schiller (1864 1937) was the only major pragmatist from the classical era whose significant writings remained uncollected for renewed scholarly study.
The forty-two pieces in this collection represent Schiller's finest writings. They range across a broad spectrum of specific topics: logic and scientific method, meaning and truth, pluralism and monism, personalism and idealism, metaphysics and values, evolution and religion, and ethics and politics. An introduction to Schiller's life and career, introductory essays to the volume's seven parts, and a bibliography of Schiller's books and essays are also included.
About the Author
John R. Shook is the author of The Essential William James, Dewey's Empirical Theory of Knowledge and Reality, and Pragmatism: An Annotated Bibliography, 1898-1940. He is also the editor of Exuberant Skepticism by Paul Kurtz; Pragmatic Naturalism and Realism; Dewey's Enduring Impact: Essays on America's Philosopher (with Paul Kurtz); The Future of Naturalism (with Paul Kurtz); and F. C. S. Schiller on Pragmatism and Humanism: Selected Writings, 1891 1939 (with Hugh McDonald), among other works. He is the director of education and a senior research fellow at the Center for Inquiry and a research associate in philosophy at the University at Buffalo.

Hugh McDonald (New York, NY), assistant professor of philosophy at the CUNY New York City College of Technology, is the author of Radical Axiology: A First Philosophy of Values and John Dewey and Environmental Ethics."
Advertisement