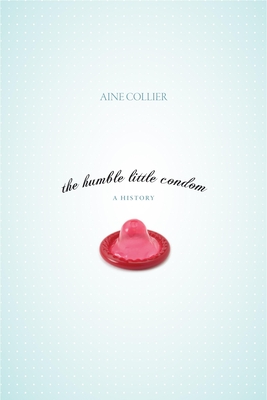 The Humble Little Condom (Paperback)
A History (New Concepts in Sexuality)
Prometheus Books, 9781591025566, 371pp.
Publication Date: September 30, 2007
* Individual store prices may vary.
Description
This unique history provides an intriguing glimpse into human sexual habits, customs, beliefs, and attitudes surrounding a prophylactic device that goes back to at least the ancient Egyptians. The author includes many fascinating historical details, such as:

• Clergymen of the Middle Ages left records of birth control methods that "worked."
• When women had few choices in the world of commerce, a significant number found a legitimate and profitable business niche producing and selling sheaths.
• During the Great Depression, while other businesses went bankrupt, condom manufacturers found themselves doing a booming trade throughout the 1930s, one of Wall Street's few successes. 
• AIDS has brought the condom full circle. Not for the first time in history has the little device been vilified as a promoter of dirty, illicit sex and lauded as a life-saving device.

Thoroughly researched yet presented in a witty, enjoyable style, The Humble Little Condom is both an entertaining read and an educational, impeccably researched popular history.
About the Author
Aine Collier, EdD, is an assistant professor of English at the University of Maryland University College. She holds degrees in European history, international business, and English education. She has been a historian for the Hughes Flying Boat Museum and a 1932 Olympics archival project, as well as an oral historian for a series of interviews with famous figures from the peace movements of the 1930s and 1960s.
Praise For The Humble Little Condom: A History (New Concepts in Sexuality)…
"This book has it all—sex, money, infidelity, war, poetry, the famous and the infamous, politics, hypocrisy. What a read! … Although there are plenty of laughs, this is a serious history, and one that was hard to put down. I had no idea the condom had such a long and complex story."
—Frederick Gottlieb, MD, MPH, C. Everett Koop Public Health Physician Award recipient

"Illuminating... This fascinating book is as much a history of attitudes and morality as it is about the humble condom. Thoroughly researched yet never dry..." —Monsters and Critics.com

"A wonderful, compact tome, chock-full of posters, packages, and poems on the centuries-old device used by millions… Everything you ever wanted to know about the condom, and quite a few things you probably haven't thought of. Funny, ribald, uninhibited, and well researched. I recommend it."
—Phil Harvey, president, DKT International, author of The Government vs. Erotica
or
Not Currently Available for Direct Purchase