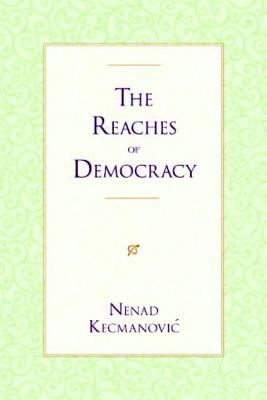 The Reaches of Democracy (Paperback)
Humanity Books, 9781591026518, 219pp.
Publication Date: August 1, 2008
* Individual store prices may vary.
or
Not Currently Available for Direct Purchase
Description
Translated by Aleksandar B. Nedeljkovi?

Since the end of the conflict in the Balkans in 1995, there has been an uneasy peace between the rival factions. What were the causes of the tragic disintegration of the former Yugoslavia and what is likely to happen next?

Nenad Kecmanovi?, who witnessed and actively participated in many of the key events in Serbia and Bosnia-Herzegovina, offers a perceptive, seasoned analysis of the many challenges that threaten political stability in this powder keg region of Eastern Europe. Both a professor of political science and a former politician who served in many high-ranking posts, Kecmanovi? brings rich, first-hand knowledge—theoretical and practical—to his discussion of the many explanations proposed for the troubles in the former Yugoslavia.

Among the issues he considers are the renewal of ancient tribal hatreds, the emergence of nationalism as the last stage of communism, how the interests of outside powers have complicated the situation, whether the conflict represents a clash of civilizations, the difficulties of building democracy on the basis of an authoritarian political culture, and the possibility that democracy in this region acts as a great solvent that dissolves former political unions.

Looking to the future, he discusses the rapid and potentially explosive developments in Serbia (Kosovo), Macedonia, and Bosnia-Herzegovina, where there is continuing unrest among ethnic minorities. In conclusion, he assesses the chances that the European Union will someday incorporate the individual states of the former Yugoslavia vs. the potential for another outbreak of war.

This sobering, in-depth overview of the current tense situation in the Balkans is must reading for anyone with an interest in the future of Europe.
About the Author
Nenad Kecmanovi? (Belgrade, Serbia) is a professor in the Department of Political Theory, head of the Department for Politicology in the Faculty of Political Sciences of the University of Beograd (Belgrade), and a visiting professor at the universities of Sarajevo and Banjaluka. He is the author of eight books in political science and numerous scholarly articles.
Advertisement