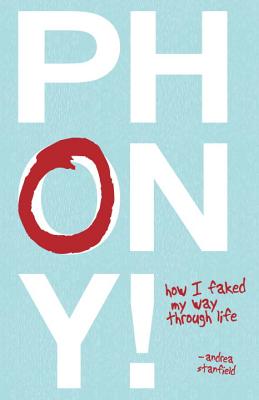 Phony! (Paperback)
How I Faked My Way Through Life
Prometheus Books, 9781591026556, 218pp.
Publication Date: September 23, 2008
* Individual store prices may vary.
Description
In 1998, Andrea Stanfield told a lie that became the foundation of her professional life. In an interview with the accounting department of a Florida engineering firm, she claimed, verbally and on paper, that she held a bachelors degree in business from a large midwestern university. In fact she had only a high school diploma. Through sheer moxie and impressive interviewing skills, she got the job, and eventually this lie became the steppingstone for a very successful professional life.
This is the story of a liar, not a born liar but someone who as a young person full of ambition started taking shortcuts and realized she could get away with it. Blessed with native intelligence and the ability to think quickly on her feet, Andrea navigated her way through professional management circles and a series of salary increases. When the opportunity to move to another company arose, she took the chance of being caught and interviewed again. Faced with a background check, she compounded her previous deceptions by arranging for a very realistic but fake diploma. Once again, the lie worked and she went on to succeed in her new company as never before.
Eventually, the girl with the high school diploma ended up as the manager of the two largest financial districts in the firm. Still in her early thirties, she oversaw twenty offices and forty employees, traveled frequently, became an adept public speaker and regional trainer, and was singled out for her leadership talent.
In the end, the guilt of living under false pretenses took its toll. Part of her job involved advising employees in annual reviews to go back to school to advance their careers. How could she just "look people in the eye and lie"? What would she tell her growing daughter someday about the secret of her success?
Part confessional, part morality play, this intriguing autobiographical tale of a "white lie" that snowballs into an avalanche is a warning to personnel managers, employers, and employees that people are not always all that they seem.
About the Author
Andrea Stanfield (St. Petersburg, FL) is now the founder of a dog rescue group. Her previous positions included business manager and district administrative manager for two engineering firms.
or
Not Currently Available for Direct Purchase