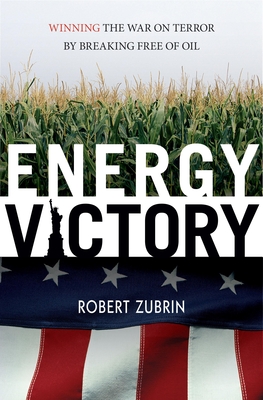 Energy Victory: Winning the War on Terror by Breaking Free of Oil (Paperback)
Winning the War on Terror by Breaking Free of Oil
Prometheus Books, 9781591027072, 357pp.
Publication Date: April 1, 2009
* Individual store prices may vary.
or
Not Currently Available for Direct Purchase
Description
In this compelling argument for a new direction in US energy policy, world-renowned engineer and best-selling author Robert Zubrin lays out a bold plan for breaking the economic stranglehold that the OPEC oil cartel has on our country and the world. Zubrin presents persuasive evidence that our decades-long relationship with OPEC has resulted in the looting of our economy, the corruption of our political system, and now the funding and protection of terrorist regimes and movements that are committed to our destruction.
Zubrin's plan is straightforward and practical. He argues that if Congress passed a law requiring that all new cars sold in the USA be flex-fueled--that is, able to run on any combination of gasoline or alcohol fuels--this one action would destroy the monopoly that the oil cartel has maintained on the globe's transportation fuel supply, opening it up to competition from alcohol fuels produced by farmers worldwide. According to Zubrin's estimates, within three years of enactment, such a regulation would put 50 million cars on the road in the USA capable of running on high-alcohol fuels, and at least an equal number overseas. He further advocates tariff policies favoring alcohol over petroleum imports.
"Energy Victory" offers an exciting vision for a dynamic, new energy policy, which will not only go a long way toward safeguarding homeland security in the future but will also provide solutions for global warming and Third World development.
About the Author
Robert Zubrin (Indian Hills, CO) is president of Pioneer Astronautics and also president of the Mars Society. For many years he worked as a senior engineer for Lockheed Martin. In addition, he is the author of the critically acclaimed nonfiction books The Case for Mars, Entering Space, Mars on Earth; the science fiction novels The Holy Land and First Landing; and articles in Scientific American, The New Atlantis, The New York Times, The Washington Post, Mechanical Engineering, and The American Enterprise. He has appeared on major media including CNN, CSPAN, the BBC, the Discovery Channel, NBC, ABC, and NPR.
Advertisement