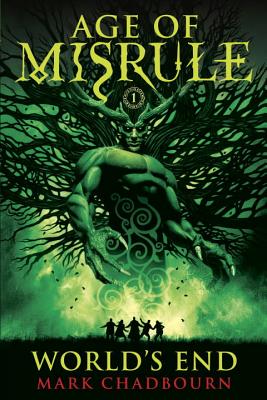 World's End (The Age of Misrule) (Paperback)
Pyr, 9781591027393, 415pp.
Publication Date: May 26, 2009
* Individual store prices may vary.
Description
A dragon firebombs a freeway. Shape-shifters stalk the commercial district. The deadly Wild Hunt wreaks havoc on the highway.

The Age of Misrule has dawned.

When Jack Churchill and Ruth Gallagher encounter a terrifying, misshapen giant beneath a London bridge, they are plunged into a mystery that portends the end of the world as we know it. All over the country, the ancient gods of Celtic myth are returning to the land from which they were banished millennia ago. Following in their footsteps are creatures of folklore: fabulous beasts, wonders and dark terrors. As technology starts to fail, Jack and Ruth are forced to embark on a desperate quest for four magical items—the last chance for humanity in the face of powers barely comprehended.

A pedal-to-the-floor, high-octane fantasy thriller that pitches magic and wonder into a pop culture mash-up of the modern world. Described as "One part Lord of the Rings, one part Illuminatus!, one part Arthurian romance, one part Harry Potter—100 % original!"
About the Author
Mark Chadbourn is the critically acclaimed author of the novels Underground, Nocturne, and Scissorman, as well as the nonfiction work Testimony. He has worked as a journalist for a number of British national newspapers, magazines, and television.

Visit Mark Chadbourn's Web site at www.markchadbourn.net
or
Not Currently Available for Direct Purchase