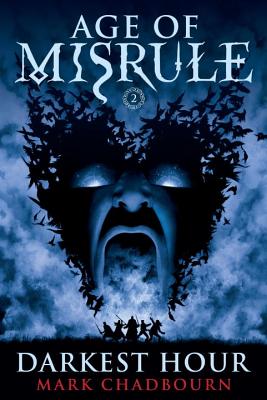 Darkest Hour (The Age of Misrule)
Paperback

* Individual store prices may vary.
Description
The Eternal Conflict between the Light and Dark once again blackens the skies and blights the land. On one side stand the Tuatha de Danaan, golden-skinned and beautiful, filled with all the might of angels. On the other are the Fomorii, monstrous devils hell-bent on destroying all human existence. And in the middle are the Brothers and Sisters of Dragons, determined to use the strange power that binds them to the land in a last, desperate attempt to save the human race.

Church, Ruth, Ryan, Laura, and Shavi have joined forces with Tom, a hero from the mists of time, to wage a guerrilla war against the iron rule of the gods. But they didn't count on things going from bad to worse ...

Darkest Hour is the stunning continuation of a powerful fantasy saga by one of Britain's most acclaimed young writers.
Pyr, 9781591027409, 465pp.
Publication Date: June 23, 2009
About the Author
Mark Chadbourn is the critically acclaimed author of the novels Underground, Nocturne, and Scissorman, as well as the nonfiction work Testimony. He has worked as a journalist for a number of British national newspapers, magazines, and television.

Visit Mark Chadbourn's Web site at www.markchadbourn.net
or
Not Currently Available for Direct Purchase