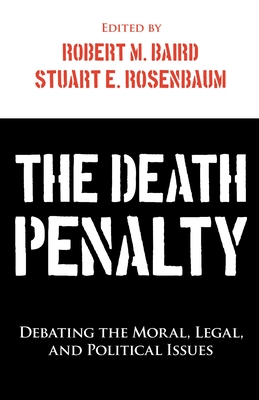 The Death Penalty: Debating the Moral, Legal, and Political Issues (Paperback)
Debating the Moral, Legal, and Political Issues
Prometheus Books, 9781591027607, 379pp.
Publication Date: July 27, 2010
* Individual store prices may vary.
or
Not Currently Available for Direct Purchase
Description
This collection of authoritative essays by noted professionals in law, psychology, civil rights, and journalism addresses vitally important questions at the center of the debate over capital punishment in thoughtful yet compelling ways.
The heart of the book consists of edited excerpts from two recent, controversial decisions by the United States Supreme Court. In both cases, the Eighth Amendment plays a decisive role. In the first case, "Baez" v. "Rees," the Court affirms a lower court decision that the method of capital punishment used in most states--lethal injection--does not violate the Eighth Amendment. In the second case, "Kennedy" v. "Louisiana," the ruling majority concludes that a death sentence for the crime of raping a child, even when that rape is violent, constitutes cruel and unusual punishment, so long as the child does not die. The contributors also consider the effect of modern DNA evidence on invoking the death penalty, especially since this new technology has led to the exoneration of several death-row inmates and consequently has raised doubts about the ability of the legal system to protect innocent defendants.
This compelling and insightful volume concludes with an examination of the evidence for racial bias implicit in the disproportionate number of black prisoners sentenced to death.
About the Author
Robert M. Baird (Waco, TX) is a professor and the former chair of the philosophy department at Baylor University. He is editor with Stuart E. Rosenbaum of Prometheus's Contemporary Issues series.

Stuart E. Rosenbaum (Waco, TX) is a professor of philosophy at Baylor University. He is editor with Robert M. Baird of Prometheus's Contemporary Issues series, and is the editor of Pragmatism and Religion.
Advertisement