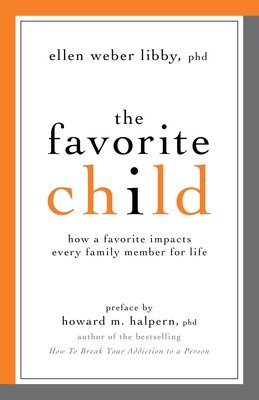 The Favorite Child (Paperback)
Prometheus Books, 9781591027621, 302pp.
Publication Date: January 26, 2010
* Individual store prices may vary.
or
Not Currently Available for Direct Purchase
Description
For more than thirty years, veteran clinical psychologist Ellen Weber Libby has been helping successful, often-powerful clients in Washington, DC--a place known for its outsized personalities--deal with their personal problems. One pattern that has emerged out of some 60,000 hours of therapy is what she calls "the favorite child complex." In this groundbreaking book, she describes in intimate detail how being the favorite child can confer both great advantages and also significant emotional handicaps.
While many of Dr. Libby's clients are successful because of their favorite-child status--they have been brought up to believe that they can do anything and are unafraid of challenges-- they suffer from an array of personality problems. Behind the outward appearance of money, power, charm, and attractive looks, they feel an intense pressure to maintain the facade at all costs. Sometimes their ability to tell the truth becomes shaky; sometimes their intimate relationships are elusive. In a series of chapters that offer insightful vignettes from actual therapy sessions (the identities of clients are disguised), Dr. Libby explores why parents, consciously or unconsciously, choose a favorite child, as well as the long-term effects of being the favorite son or daughter of either or both parents. She also discusses family situations where parents have successfully made each of their children feel favored and have instilled in their children a healthy emotional balance. She details parental skills and family processes that increase the likelihood of this type of success and that, most importantly, reduce the risk of the favorite child's curse--power corrupted. Illuminating for adults trying to come to terms with their own emotional baggage as well as parents seeking the best way to rear their children, The Favorite Child makes for rewarding reading.
About the Author
Ellen Weber Libby, PhD (Annapolis, MD), is a licensed clinical psychologist who has been in private practice in Washington, DC, for over thirty years. Her professional experience includes the position of clinical director of a mental health center serving a three-county region and service on the faculty at the University of Maryland where she had significant responsibility for clinical training of students. Dr. Libby writes a blog for Psychology Today called "The Favorite Child": http: //www.psychologytoday.com/blog/the-favorite-child
Praise For The Favorite Child…
"American history is full of great achievers brought down by self-regard, fantasies of invulnerability, and indifference to the truth. Psychologist Ellen Weber Libby has witnessed such personal dramas over three decades of clinical practice in the nation's capital and in thoughtful observation of the American scene. Now, she distills her insights in an important volume of wide interest not only to her fellow therapists but also to scholars in many fields and to everyone – parents and children – concerned about the quality of our intertwined private and public lives…."
—Robert A. Gross, James L. and Shirley A. Draper Professor
of Early American History, University of Connecticut

"Dr. Libby's illuminating exploration and her understanding of the profound and complex issues of being a favorite child challenge us all to be more thoughtful and aware of our impact on a child's eventual character, expectations, and performance in the world. Powerful and provocative, this is a must read."
—Ellen Schiff, PhD, psychologist in private practice, Bethesda, MD
Advertisement