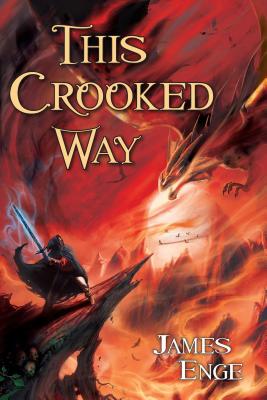 This Crooked Way (Paperback)
Pyr, 9781591027843, 413pp.
Publication Date: October 27, 2009
Description
Travelling alone in the depths of winter, Morlock Ambrosius (bitterly dry drunk, master of all magical makers, wandering swordsman, and son of Merlin Ambrosius and Nimue Viviana) is attacked by an unknown enemy.
To unmask his enemy and end the attacks he must travel a long crooked way through the world: past the soul-eating Boneless One, past a subtle and treacherous master of golems, past the dragon-taming Khroi, past the predatory cities of Sarkunden and Aflraun, past the demons and dark gnomes of the northern woods.
Soon he will find that his enemy wears a familiar face, and that the duel he has stumbled into will threaten more lives than his own, leaving nations shattered in its chaotic wake.
And at the end of his long road waits the death of a legend.
About the Author
James Enge is the author of Blood of Ambrose (nominated for a World Fantasy Award), This Crooked Way, The Wolf Age, Travellers' Rest, A Guile of Dragons (A Tournament of Shadows Book One), Wrath-Bearing Tree (A Tournament of Shadows Book Two), and The Wide World's End (A Tournament of Shadows Book Three) . His fiction has appeared in Black Gate, Flashing Swords, and Every Day Fiction. He is an instructor of classical languages at a Midwestern university.
Advertisement