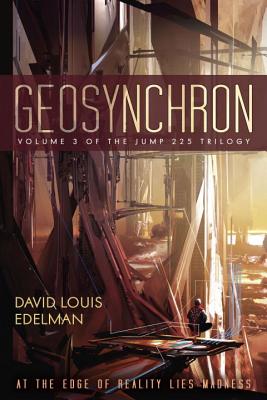 Geosynchron (Paperback)
Pyr, 9781591027928, 508pp.
Publication Date: February 23, 2010
* Individual store prices may vary.
Description
The Defense and Wellness Council is enmeshed in full-scale civil war between Len Borda and the mysterious Magan Kai Lee. Quell has escaped from prison and is stirring up rebellion in the Islands with the aid of a brash young leader named Josiah. Jara and the apprentices of the Surina/Natch MultiReal Fiefcorp still find themselves fighting off legal attacks from their competitors and from Margaret Surina's unscrupulous heirs -- even though MultiReal has completely vanished.
The quest for the truth will lead to the edges of civilization, from the tumultuous society of the Pacific Islands to the lawless orbital colony of 49th Heaven; and through the deeps of time, from the hidden agenda of the Surina family to the real truth behind the Autonomous Revolt that devastated humanity hundreds of years ago.
Meanwhile, Natch has awakened in a windowless prison with nothing but a haze of memory to clue him in as to how he got there. He's still receiving strange hallucinatory messages from Margaret Surina and the nature of reality is buckling all around him. When the smoke clears, Natch must make the ultimate decision -- whether to save a world that has scorned and discarded him, or to save the only person he has ever loved: himself.
About the Author
David Louis Edelman is a science fiction novelist, blogger, and web programmer who lives outside of Washington, D.C. He was a finalist for the 2008 John W. Campbell Award for Best New Writer. His first novel, Infoquake, was named by Barnes & Noble's Explorations as their Top SF Novel of 2006 and nominated for the John W. Campbell Memorial Award for Best Novel. In addition to writing novels, Dave has also programmed websites for the U.S. Army, the FBI, and Rolls-Royce; taught software to the U.S. Congress and the World Bank; written articles for The Washington Post and Baltimore Sun; and directed the marketing departments of biometric and e-commerce companies. He is married to Victoria Edelman.
or
Not Currently Available for Direct Purchase