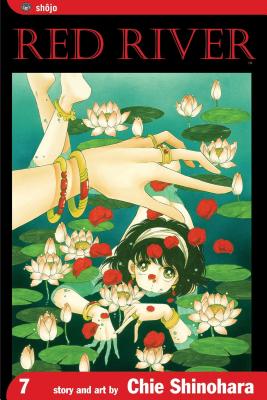 Red River, Vol. 7
Paperback

* Individual store prices may vary.
Description
Yuri, a teen of the 21st century, has been transported to ancient Anatolia as part of a scheme by the evil Nakia, Queen of the Hittites. Only the intervention of Nakia's stepson, Prince Kail, saved Yuri from the Queen's bloodthirsty intentions. As an unintended consequence, the people of the kingdoms of Anatolia have embraced Yuri as the incarnation of the great war-goddess Ishtar. Nakia's evil sister, Nadia, schemes to help Kail's archenemy, the Prince of Darkness As the North Star blazes in the sky, Kail and his forces struggle to reach Mittani in time to rescue Yuri from becoming one of the dark prince's courtesans. Will they arrive in time to send Yuri back to modern-day Japan?
Viz Media, 9781591168478, 192pp.
Publication Date: July 1, 2005
About the Author
Chie Shinohara made her debut in 1981 with Akai Densetsu (Red Legend) in Coronet Winter issue.