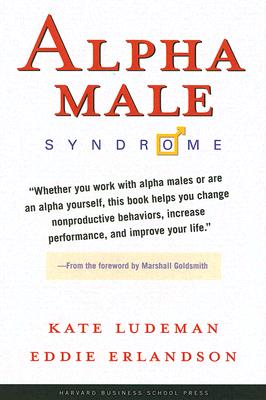 Alpha Male Syndrome (Hardcover)
Harvard Business School Press, 9781591399131, 276pp.
Publication Date: October 2, 2006
Description
The business world swarms with alpha malespowerhouses who take charge, produce astonishing results, and bring enormous value to their organizations. But many alphas also leave a path of destruction in their wake. Competitive, belligerent, and impatient, these hard-charging leaders can run roughshod over colleagues and employees, to the detriment of their careers and the bottom line.In Alpha Male Syndrome, Kate Ludeman and Eddie Erlandson build on their Harvard Business Review article Coaching the Alpha Malesounding a wake-up call to all alphas and the companies they work for. The authors show alphas how to leverage their unique strengths while confronting their destructive flip side risks. They describe the distinguishing dynamics of the alpha male syndrome and identify four breeds: commanders, executors, strategists, and visionaries. By understanding each types nuances, alphas can transform themselves into more effective leaders. And those who work with alphas can transform nightmare work groups into collaborative dream teams. Exercises, checklists, and tips enable readers to harness the enormous power of the alpha personality while minimizing the downsides of alpha behavior.

Advertisement