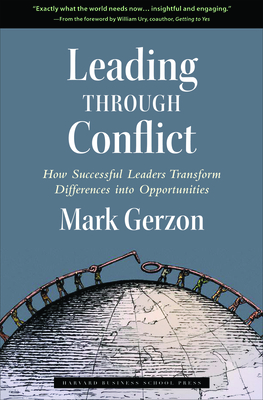 Leading Through Conflict (Hardcover)
How Successful Leaders Transform Differences Into Opportunities
Harvard Business School Press, 9781591399193, 273pp.
Publication Date: May 1, 2006
* Individual store prices may vary.
Description
As our world grows smaller, opportunities for conflict multiply. Ethnic, religious, political, and personal differences drive people apart--with potentially disastrous consequences--and it's the task of perceptive leaders to bring them together again World-renowned mediation expert Mark Gerzon argues that leaders have failed to rise to this challenge. Our organisations, schools, and governments remain filled with divisive dictators and everyday managers, instead of what he calls mediators--leaders who transform conflict so that everyone can move forward together. Through absorbing examples drawn from decades of work with organisational, political, and global conflicts of all kinds, Leading Through Conflict provides a powerful new framework for the leader as mediator, and outlines eight specific tools these leaders use to transform seemingly intractable differences into progress on deep-seated problems. Both practical and passionate, this book makes the tools of cross-border leaders accessible to anyone who wants to help create healthier companies, communities, and countries.
About the Author
Mark Gerzon, hailed by the "New York Times" as an "expert in civil discourse," has worked as a facilitator and leadership trainer for the United Nations, the US House of Representatives, and a wide range of corporate and civic organizations around the world for more than a decade. He is the author of several books, including two bestsellers.
or
Not Currently Available for Direct Purchase