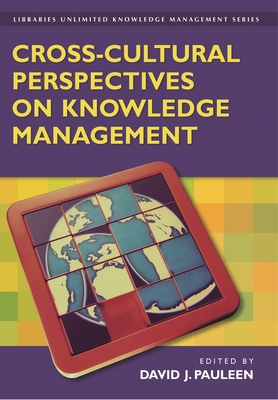 Cross-Cultural Perspectives on Knowledge Management (Libraries Unlimited Knowledge Management) (Paperback)
Libraries Unlimited, 9781591583318, 259pp.
Publication Date: December 30, 2006
* Individual store prices may vary.
Description
Knowledge, as intellectual capital in organizations, is one of the most valuable resources in the global economy; yet knowledge management research has been largely contained both within organizational boundaries and from the perspective of the West (in particular the United States). Here, the views of a diverse range of well-known academic researchers, industry leaders, and public policy experts have been brought together to show how knowledge and knowledge management perspectives vary across different cultures, in different contexts, using different processes for different purposes.
About the Author
DAVID J. PAULEEN is a Senior Lecturer of Information Management at Victoria University of Wellington. He has done extensive research in the areas of virtual team leadership and collaboration, cross-cultural communication and management, and knowledge management. He is currently involved in research on the relationship between information and communication technologies and emerging work behaviors. His work has appeared in a number of journals including Sloan Management Review, the Journal of Management Information Systems, and the Journal of Global Information Management. He is the editor of the book, Virtual Teams: Projects, Protocols and Processes (2004).