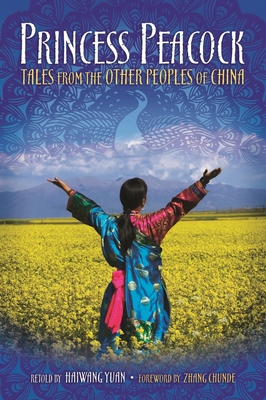 Princess Peacock (Hardcover)
Tales from the Other Peoples of China (World Folklore)
Libraries Unlimited, 9781591584162, 302pp.
Publication Date: September 1, 2008
* Individual store prices may vary.
Description
This book fills a gap in the folklore literature by offering representative folktales from China's minorities, as well as background information on each of the ethnic groups. You'll find more than 50 fantastic and engaging tales, such as Princess Peacock, A Golden Deer, and The Toad General. The stories are organized by type--Animal Tales, Moral Stories, Tales of Deities, Legends, and so on--with the group of origin noted for each tale. In addition, the book contains historical background on the minority groups, recipes, games, crafts, a map, a glossary of terms, color photos, and black & white design motifs.
About the Author
Haiwang Yuan is Professor, Department of Library Public Services, and Web Site & Virtual Library Coordinator, Western Kentucky University. He is also Adjunct Instructor of Chinese, Department of Modern Languages and Multicultural Studies, Western Kentucky University. A native of China, Mr. Yuan maintains a web site, a large portion of which is devoted to Chinese traditionas and folktales. He has published widely in professional journals, is author of The Magic Lantern and other Tales from the Han Chinese (Libraries Unlimited, 2006), and is a contributor to The Encyclopedia of Contemporary Chinese Culture (1994). He is also the recipient of the 1999 Kentucky Libraries Award.
or
Not Currently Available for Direct Purchase