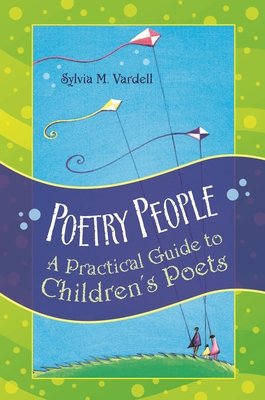 Poetry People (Hardcover)
A Practical Guide to Children's Poets
Libraries Unlimited, 9781591584438, 184pp.
Publication Date: June 30, 2007
* Individual store prices may vary.
Description
Dr. Sylvia Vardell's new children's poetry reference book provides a comprehensive introduction to more than 60 contemporary young people's poets. Focusing primarily on those who are still actively writing today, the author includes poets appropriate for young children through young adults. Each entry features brief biographical information, highlights selected poetry books authored, showcases awards won, notes related Web sites, and provides suggestions for making connections (programming ideas, related books and activities). The book is ideal for librarians who serve children and young adults, as well as for teachers and others who work with children and young adults. Beginning with Arnold Adoff the list of poets is both impressive and informative. A sample: Francisco Alarcon, Aileen Fisher, Douglas Florian, Nikki Giovanni, Kristine O'Connell George, Jane Yolen, Eloise Greenfield, John Ciardi and many more
About the Author
Sylvia M. Vardell is Professor, Literature for Children and Young Adults, School of Library & Information Studies, Texas Woman's University, Denton, Texas. Vardell received the 2014 American Library Association Scholastic Library Publishing Award.