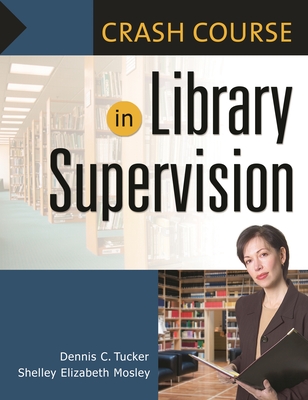 Crash Course in Library Supervision
Meeting the Key Players (Libraries Unlimited's Crash Course)
Paperback

* Individual store prices may vary.
Description
Taking a management position in a new library or being promoted to a higher position in your library means a new approach to interpersonal relations. How to make this transition can be a challenge. This book provides the information you need to learn so you can become an effective leader and to recognize and circumvent the legal pitfalls that you may find in your path. Written in reader-friendly language, two seasoned veterans share their experiences and the experiences of others in this introduction to managing people.
Managing a small library requires skills in working with personnel, the library board, patrons, and the key people in the community. Understanding these requirements will help the person with no formal education to be a more effective administrator in this setting.
Libraries Unlimited, 9781591585640, 152pp.
Publication Date: November 1, 2007
About the Author
Dennis C. Tucker holds a PhD in Theological Studies from Foundation House, Oxford, an MLS from the University of Missouri, a MAT and a BS in Secondary Education from Southeast State University. He gained both school and public library experience before joining the staff at the Indiana Cooperative Library Services Authority (INCOLSA) as a microcomputer specialist and manager of a 4-year grant to high school libraries in Indianapolis. He was Director of Libraries at Northwestern State University of Louisiana and Director of Learning Resources at Modesto Junior College. He is author of 10 books. He has conducted workshops throughout the U.S. and abroad.Shelley Elizabeth Mosley holds a BS in Education from Grand Canyon University and an MLS from the University of Arizona. She is presently an adjunct faculty member at Glendale Community College, and has managerial experience in both public and school libraries. She is the author of Romance Today: An A-to-Z Guide to Contemporary American Romance Writers (Greenwood, 2006), The Suffragists in Literature for Youth: The Fight for the Vote (2006), and The Complete Idiot's Guide to the Ultimate Reading List (2007).