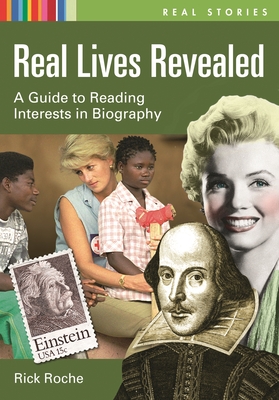 Real Lives Revealed
A Guide to Reading Interests in Biography (Real Stories)
Hardcover

* Individual store prices may vary.
Description
Biographies span the extremes, ranging from meaty and meticulous renderings to flamboyant sketches; from fast-paced adventure and mind-bending reassessments to gentle, nostalgic reflections. For the lover of biography, the quest is not always just for a book about a specific person, but often for a character-driven story with particular genre elements, appeals, and themes.
This guide for those who work with readers not only maps the genre, but describes and organizes some 600 biographies into such categories as Adventurous Lives, Lives of Crime, Sporting Lives, and Group Biographies. For each title, a list of read-alikes is given, along with subjects, indication of awards, and more. Real Lives Revealed: A Guide to Reading Interests in Biography is an essential resource for reader's advisors, as well as a great tool for those evaluating, building, developing, or promoting their biography collections.
Libraries Unlimited, 9781591586647, 636pp.
Publication Date: June 1, 2009
About the Author
Rick Roche is head of the Adult Services Department at the Thomas Ford Memorial Library, Western Springs, IL.