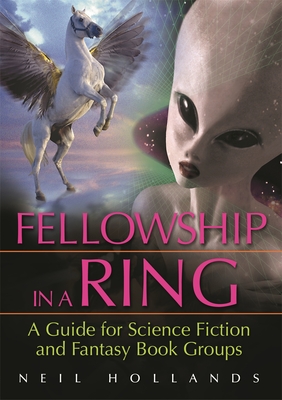 Fellowship in a Ring
A Guide for Science Fiction and Fantasy Book Groups
Paperback

* Individual store prices may vary.
Description
Bring fantasy and science fiction readers together for scintillating discussions with Fellowship in a Ring: A Guide for Science Fiction and Fantasy Book Groups. Providing everything you need to get started, the book offers detailed guidelines for some 50 fantasy and science fiction titles, plus guides for some 40 popular speculative fiction themes.
For each of the featured titles, the book provides bibliographic information, author background, a plot summary, notes on appeal points, discussion questions, other resources to consult, and suggested read-alikes. You'll find instructions on how to get a group started, tips for helping fantasy and sci-fi readers get along, hints for understanding the genres and subgenres, and more. The book also offers materials useful to collection development, display building, and programming. Featuring books that run the gamut from literary genre novels to classic pulp stories, Fellowship in a Ring can help you avoid common pitfalls and build a flourishing community of satisfied book group adherents.
Libraries Unlimited, 9781591587033, 300pp.
Publication Date: December 30, 2009
About the Author
Neil Hollands is an MLS-degreed librarian working at Williamsburg Regional Library in Williamsburg, VA. His published works include Libraries Unlimited's Read On...Fantasy Fiction.