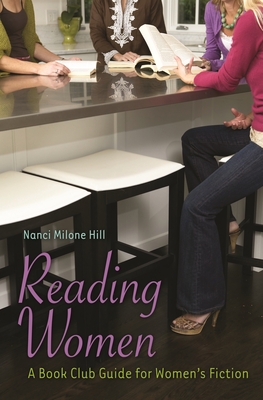 Reading Women (Paperback)
A Book Club Guide for Women's Fiction
Libraries Unlimited, 9781591588023, 221pp.
Publication Date: March 7, 2012
* Individual store prices may vary.
Description
Women's fiction covers numerous topics of importance in the lives of women--friendship, love, personal growth, and familial relationships. For this reason, the genre is a hotbed of engaging subjects for book group discussions. Reading Women: A Book Club Guide for Women's Fiction brings together information on over 100 women's fiction titles, providing everything a book group needs to encourage focused, stimulating meetings.
Reading Women marshals information that has been, up to this point, either nonexistent or scattered in book club guides. Readers will learn the difference between women's fiction, romance, and chick lit, as well as why these genres provide a rich trove of discussion topics for book groups. Specific entries cover titles from all three genres, offering an author biography, a book summary, bibliographic material, discussion questions, and read-alike information for each book. An additional 50 titles suitable for book group discussions are listed with brief summaries.
About the Author
Nanci Milone Hill is director of the Boxford Town Library, Boxford, MA.