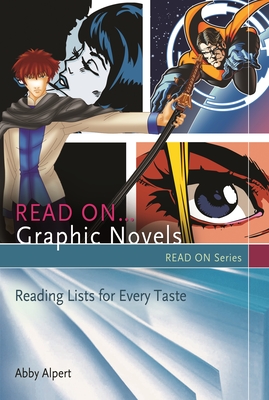 Read On...Graphic Novels
Reading Lists for Every Taste
Paperback

* Individual store prices may vary.
Description
Graphic novels are not the junk food of the literature world. Indeed, this inventive, high-quality storytelling medium comprises satisfying adult literature that can contain and express as much intellect, moral conflict, depth, and complexity as other artistic formats, embracing all genres, fiction and non-fiction alike.
Read On...Graphic Novels: Reading Lists for Every Taste fulfills the promise of its title, providing more than 500 original annotations organized within 70 thematic lists. The broad selection of titles is further categorized by key appeal elements, including story, character, setting, language, and mood, providing unique access points that allow discovery of interests to transcend subject headings in catalogs. The selection encompasses all genres, ranging from literary fiction to mystery to science fiction, and from superhero stories to family sagas to coming-of-age tales. Nonfiction titles--memoirs, travelogues, history, and text books--are also well represented, as are international graphic novels, including the extremely popular manga category (Japanese graphic novels).
Libraries Unlimited, 9781591588252, 177pp.
Publication Date: February 2, 2012
About the Author
Abby Alpert, MLIS, was a readers' advisor librarian with more than 15 years' experience working with adults and youth at Evanston Public Library and its branches in Evanston, IL.