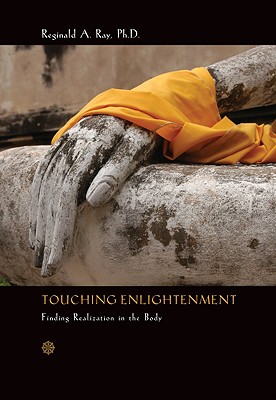 Touching Enlightenment: Finding Realization in the Body (Hardcover)
Finding Realization in the Body
Sounds True, 9781591796183, 395pp.
Publication Date: January 1, 2008
* Individual store prices may vary.
or
Not Currently Available for Direct Purchase
Description
How is it that a person can meditate for five, ten, twenty years or more - and hardly change? Because they've reduced it to "a mental gymnastic," explains Reggie Ray. In Touching Enlightenment, the esteemed author of five books on Buddhist history and practice guides readers back to the original approach of the Buddha: a systematic process that results in a profound awareness "in our bodies rather than in our heads." Combining the scholarship he's renowned for with original insights from nearly four decades practicing and teaching meditation, Reggie Ray invites readers to explore: The body as the ideal place for spiritual pilgrimage; How to cultivate imagination, deal with pain, breathe more naturally, and other essential skills; and Why "rejected" experience becomes imprinted in the body - and the steps to release it.
About the Author
Reginald A. Ray, Ph.D., brings us four decades of study and intensive meditation practice within the Tibetan Buddhist tradition as well as a special gift for applying ancient wisdom to the unique problems, inspirations, and spiritual imperatives of modern people. He is the co-founder and Spiritual Director of Dharma Ocean Foundation, a non-profit educational organization dedicated to the practice, study and preservation of the teachings of Reggie s teacher, Chogyam Trungpa Rinpoche, and the practice lineage he embodied.
Advertisement