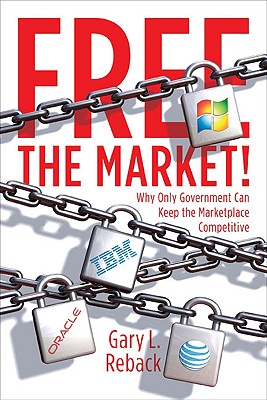 Free the Market!
Why Only Government Can Keep the Marketplace Competitive
Hardcover

* Individual store prices may vary.
Description
Why we need government intervention in the free market to protect competition and encourage innovation
 
Starting about thirty years ago, conservatives forced an overhaul of competition policy that has loosened business rules for everything from selling products to buying competitors.
 
Gary Reback thinks the changes have gone too far. Today's competition policies, he argues, were made for the old manufacturing economy of the 1970s. But in a high-tech world, these policies actually slow innovation, hurt consumers, and entrench big companies at the expense of entrepreneurs.
 
Free the Market! is both a memoir of Reback's titanic legal battles—involving top companies such as Apple, Microsoft, IBM, Oracle, and AT&T—and a persuasive argument for measured government intervention in the free market to foster competition. Among the fascinating questions he considers:
Can a company ever compete too hard for the public good?
Should policy makers worry more about promoting competition or improving efficiency?
Does it help consumers when a manufacturer sets the prices its retailers charge?
Should the government do more to stop controversial mergers?
At what point does intellectual property protection hurt innovation?
Portfolio Hardcover, 9781591842460, 432pp.
Publication Date: April 16, 2009
About the Author
Gary L. Reback is one of the nation's most prominent antitrust attorneys, best known for spearheading the efforts that led to the federal lawsuit against Microsoft. He has been named one of the 100 Most Influential Lawyers in America by the "National Law Journal" and is quoted regularly by major media. He is currently of counsel with Carr & Ferrell LLP.
or
Not Currently Available for Direct Purchase