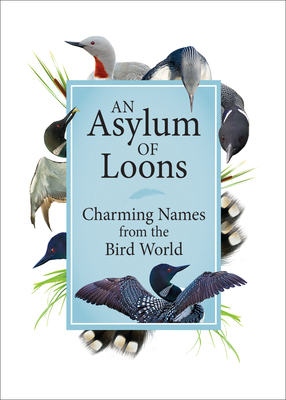 An Asylum of Loons (Hardcover)
Charming Names from the Bird World
Adventure Publications, 9781591939047, 80pp.
Publication Date: May 21, 2019
* Individual store prices may vary.
Description
When "bird" is not the word, this book tells you what is.
A murder of crows, a charm of goldfinch, a huddle of penguins--groupings of birds are more than just a "flock." Collective nouns for specific types of birds range from fascinating to funny, and this adorable book is your guide to the best of them. Discover the surprising number of different terms, and learn their true meanings--as well as the history behind them. Did C.S. Lewis really coin the phrase, "a parliament of owls"? Find out in this colorfully designed conversation-starter. The spectacular full-color photography that accompanies each entertaining tidbit further enhances the collectability of An Asylum of Loons. The book is destined to be a popular gift for bird lovers, so grab one for yourself and give a copy to the birders in your life, too.
About the Author
Adventure Publications, an imprint of AdventureKEEN, is renowned for its popular, informative, user-friendly products. With a focus on regional nature titles, travel books, field guides and cookbooks, Adventure offers top-selling titles for almost every U.S. state. Great books, great sales, great service--that's what Adventure Publications is all about.