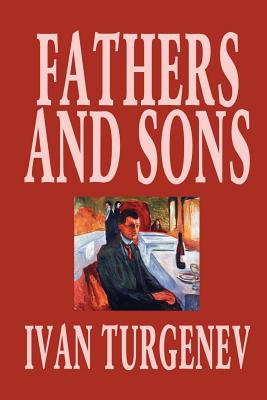 Fathers and Sons by Ivan Turgenev, Fiction, Classics, Literary (Paperback)
Wildside Press, 9781592243853, 304pp.
Publication Date: September 1, 2003
Other Editions of This Title:
Hardcover (5/1/2003)
* Individual store prices may vary.
Description
Arkady Kirsanov has just graduated from the University of Petersburg and returns with a friend, Bazarov, to his father's modest estate. His father, Nikolai, gladly receives the two young men at his estate, called Maryino, but Nikolai's brother, Pavel, soon becomes upset by the strange new philosophy called "nihilism" which the young men advocate.
Fathers and Sons (1862) is regarded as one of the major works of 19th-century fiction. The novel was the most closely studied of Ivan Sergeevich Turgenev's works in the Soviet high school curriculum. The novel seemed a perfect vehicle for portraying the brewing unrest of the pre-revolutionary era and introduced the character of Bazarov -- the spirited nihilist who was seen as a brilliant idealistic rebel, the new kind of perfect man who rejected the old notions of class and came to disrupt nobility's status quo. Growing up, Turgenev witnessed much class injustice in Russia, and his themes reflect his overwhelming concern with the suffering of the poor and the voiceless serfs. But FATHERS AND SONS is not merely a convenient socio-political piece; Turgenev is a lyrical romantic. At the novel's heart lies the ultimately tragic human story of Bazarov's flippant kiss of a servant girl and the bizarre tension it causes in a cozy country gentry household where he is a guest.