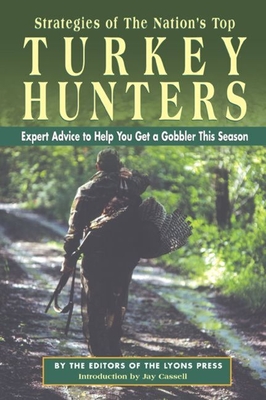 Living with Chickens (Paperback)
Everything You Need to Know to Raise Your Own Backyard Flock
Lyons Press, 9781592280131, 203pp.
Publication Date: March 1, 2004
Other Editions of This Title:
Paperback (2/25/2005)
* Individual store prices may vary.
Description
Chickens-why not? Tens of thousands of people in all areas of the country enjoy raising these birds, whether for food or companionship. You can, too, with this indispensable guide. Then again, you may want to read Living With Chickens just for the sheer joy of it. Straightforward prose and dozens of clear, detailed illustrations gives any future chicken farmer the tools he needs to get started, from step-by-step instructions on building the coop to a brief background on chicken biology ("gizzard talk"); from hints on getting high-quality eggs from the hens, to methods for butchering. Vermonter Jay Rossier draws on his own experiences and those of his fellow poultrymen in discussing how to keep marauders from the chicken coop, the benefits of homemade grain versus commercial, and how to live (and sleep) with a rooster in your midst. Personal anecdotes, interesting facts, and lush, full-color photographs of the birds and their landscape round out this comprehensive book.
About the Author
Jay Rossier is coauthor of A New Lease On Farmland, published by the E. F. Schumacher Society, and writes occasional book reviews for Northern Woodlands magazine. In addition to being a husband and a parent, he reads, writes, and looks after various fowls in Vershire, Vermont. Geoff Hansen is a photographer and editor at New Hampshire's Valley News and author of My Life As a Dog: The Many Moods of Lucy. His work has appeared in Newsweek, USA Today, The New York Times, and the Boston Globe. He lives in Tunbridge, Vermont, with his wife and daughter. The American Poultry Association, founded in 1873 to help hold up the value of standard-bred poultry and pure breeding, supports sanctioned meets at country-wide poultry shows, and publishes a quarterly newsletter and annual yearbook.
Praise For Living with Chickens: Everything You Need to Know to Raise Your Own Backyard Flock…
"In this charming book, the authors provide a nice overview of the basics of poultry keeping for those new to the hobby. Beautiful color photographs throughout demonstrate the appeal of chickens, adding to the value of this nice primer on backyard chicken keeping." --Booklist

"LIVING WITH CHICKENS will help birds and their owners live in harmony and health. Rossier's easy-going style will be welcomed by both new and experienced poultry owners." --Stephen Green-Armytage, EXTRAORDINARY CHICKENS



"Everything you ever wanted to know and more! Beautifully realized with superb photographs--chock full of information--a chicken aficionado's delight."
--Mark Lewis, Writer/Director, The Natural History of the Chicken

"This is a wonderful book, the most comprehensive and easily digested book about chickens I've come across. It's a delight to read a book and find yourself nodding, muttering that it was about time someone wrote a logical, clear, helpful guide to chicken raising. I can promise that anyone with an interest in chickens will be advised to toss the other books and keep this one. The subtitle--Everything You Need to Know to Raise Your Own Backyard Flock--sets a standard for truth in advertising.--Valley News (Lebanon, NH)

"This book doesn't romanticize chickens or rhapsodize them. It's a practical, plain-as-dirt guide to raising chickens, it's spirit captured in the unexalted subtitle: 'Everything You Need to Know to Raise Your Own Backyard Flock'. It's all very matter-of-factly rendered, but never at the expense of the essential dignity of the enterprise. It's an uncommonly beautiful book to look at, too, with just enough lore aobut these beautiful, underappreciated animals to keep those of us entertained, who, the the end, will leave the nuggeteering to someone else."--The Arkansas Times
or
Not Currently Available for Direct Purchase