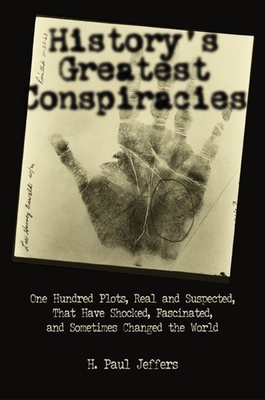 Holdfast (Paperback)
At Home in the Natural World
Lyons Press, 9781592283279, 184pp.
Publication Date: November 1, 2004
Other Editions of This Title:
Paperback (5/1/2013)
* Individual store prices may vary.
Description
"A gifted essayist . . . Moore's prose is elegant and poetic." -Hungry MindReview
"Finely crafted essays that link personal experience with expert observations." -Booklist
"Reminiscent of the work of Annie Dillard . . . this collection of twenty-one lyrical essays intently probes the ways we are bound to our planet and to one another." -Publishers Weekly
"Graceful meditations on nature . . . an altogether satisfying collection by a gifted interpreter of the natural world." -Kirkus Reviews
With the finely honed skills of an essayist, the heightened sensibility of a naturalist, and the carefully reasoned mind of a philosopher, Kathleen Dean Moore examines our connections to what we hold most dear. In a quest for the metaphorical holdfast-the structure at the end of seaweed strands that attach to rocks with a grip that even ocean gales cannot rend-Moore seeks to understand that which affixes her firmly to family and place.
In twenty-one elegant, probing essays, she meditates on connection and separation: the sense of brotherhood fostered by communal wolf howls; the inevitability of losing our children to their own lives; her own mischievousness as she takes candy from her unwitting students on Halloween; the sublimity of life and longing in the creatures of the sea; her agonizing decision when facing her father's death. She is joyous, playful, and mournful. As Moore travels geographically (from the Oregon shores to Alaska) and philosophically, she leaves no doubt of her virtuosity and range.


About the Author
KATHLEEN DEAN MOORE is the Distinguished Professor of Philosophy at Oregon State University, and the founding director of OSU's Spring Creek Project for Ideas, Nature, and the Written Word. She is the author of Riverwalking, which won the 1996 Pacific Northwest Booksellers' Award, and was a finalist for an Oregon Book Award. Moore lives in Corvallis, Oregon.
Praise For Holdfast: At Home in the Natural World…
"A gifted essayist. . . Moore's prose is elegant and poetic."--Hungry Mind Review

"Finely crafted essays that link personal experience with expert observations."--Booklist

"Reminiscent of the work of Annie Dillard...this collection of twenty-one lyrical essays intently probes the ways we are bound to our planet and to one another."--Publishers Weekly

"Graceful meditations on nature.an altogether satisfying collection by a gifted interpreter of the natural world."--Kirkus Reviews


"Essays with an edge, sharp as a blade of beach grass-and a sense of humor-These are essays that celebrate the surprises and contradictions of the natural world and gracefully remind us for our responsibility to care for it." --The Oregonian

"Finely crafted essays that link personal experience with expert observations." --Booklist.

"Reminiscent of the work of Annie Dillard, this collection of 21 lyrical essays intently probes the ways we are bound to our planet and to one another." --Publishers Weekly

"Graceful meditations on nature, an altogether satisfying collection by a gifted
interpreter of the natural world." --Kirkus Reviews

"Though Moore stays mostly in the Pacific Northwest, readers will likely connect to the emotions she evokes regardless of their own locale. More philosophy and reflection than natural history, this book is recommenced for all public libraries.--Library Journal

"From cover to cover, Kathleen Dean Moore's book is full of 'Darn, I wish I'd said thats.' After all, you've thought, and felt, most of the things she writes about, but you've never been able to articulate them--to yourself or others--the way she does in this deceptively simple, insightful book. Dean Moore is hard-wired into the spiritual aspects of spending time in the outdoors, from camping, fishing and traveling down rivers to a phobia about being eaten by a bear. [Moore] has a scientist's eye for detail, from the vibrant color of leaves to ripples on a stream, but a philosopher's heart in describing the experience." --Statesman-Journal (Oregon)

"Moore has a way of capturing the most abstract of human instincts-love, fear, connectedness, beauty-and making them comprehensible and urgent-[the essays] take the reader powerfully between the natural world and Moore's experiences, offering a vision of how we construct meaning for our lives. Holdfast is an unusual, skillful blend of the profound with everyday experience." --Register-Guard (Eugene, OR)

"[Moore] doesn't have any problem staying alive and awake and, like fast-running water, these essays on nature and human nature convey this."--Los Angeles Times Mirror (Sunday)

"Moore's book negotiates between the energies of both critters and people-coots, kelp, otters, daughters, and more. Her clean, intimate prose shows how learning to howl like a wolf is also learning to howl like a human."--Gary Snyder
or
Not Currently Available for Direct Purchase