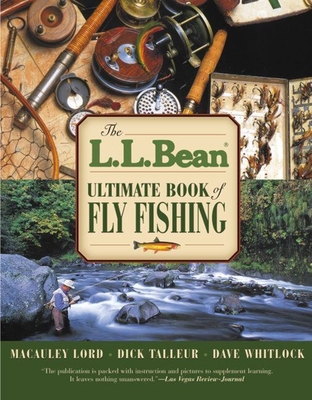 Only Kayak (Paperback)
A Journey Into the Heart of Alaska
G05, 9781592288946, 249pp.
Publication Date: April 1, 2006
Other Editions of This Title:
Paperback (5/1/2020)
* Individual store prices may vary.
Description
In this coming-of-middle-age memoir, Kim Heacox, writing in the tradition of Abbey, McPhee, and Thoreau, discovers an Alaska reborn from beneath a massive glacier, where flowers emerge from boulders, moose swim fjords, and bears cross crevasses with Homeric resolve. In such a place Heacox finds that people are reborn too, and their lives begin anew with incredible journeys, epiphanies, and successes. All in an America free of crass commercialism and overdevelopment. Braided through the larger story are tales of gold prospectors and the cabin they built sixty years ago; John Muir and his intrepid terrier, Stickeen; and a dynamic geology professor who teaches earth science "as if every day were a geological epoch." Nearly two million people come to Alaska every summer, some on large cruise ships, some in single kayaks--all in search of the last great wilderness, the Africa of America. It is exactly the America Heacox finds in this story of paradox, love, and loss.
About the Author
Kim Heacox is the award-winning author of several nonfiction books and the novel Caribou Crossing. His feature articles have appeared in Audubon, Travel & Leisure, Wilderness, Islands, Orion, and National Geographic Traveler. His editorials, written for the Los Angeles Times, have appeared in many major newspapers across the United States. When not playing the guitar, doing simple carpentry, or writing another novel, he's sea kayaking with Melanie, his wife of nearly twenty years, or watching a winter wren on the woodpile. Learn more at www.kimheacox.com.
Praise For Only Kayak: A Journey Into the Heart of Alaska…
"[A] tender chronicle of a miracle in process, with glints of its rarity thrown by the handful from these pages."--Kirkus Reviews

"Writer and photographer Heacox delivers a genuine, deeply moving account of the past twenty-five years he has spent living in Glacier Bay, Alaska."--Publishers Weekly

"'Make access easy, and a place dies,' is his motto, and therein lies the paradox that Heacox tries to resolve in this book. . . . As he wrestles with such conundrums, Heacox creates a nicely balanced environmental portrait of Alaska's ice-cut coast."--Booklist








"In prose that is both lyrical and powerful, he gives the reader a complete picture of the beauty of that wilderness and what will be lost in its deterioration."--Trade Journal.In praise of An



"Heacox is a poet, a scholar, a naturalist and a wild man who, in this great book, weaves together the story of the land and the people. The Only Kayak helps us reconnect what the Lakota call the the sacred hoop of life. I want to give this book to a dozen friends and,dear reader, I want to share it with you. Bravo, Kim Heacox."--Mary Pipher, author of Reviving Ophelia and The Shelter of Each Other

"Few have wandered more deeply and thoughtfully through the wilds of Alaska than Kim Heacox. Those who know him best through his extraordinary photographs now have the chance to accompany him in words through some of the wildest and most beautiful country anywhere on earth. The Only Kayak is a delight."--William Cronon, Frederick Jackson Turner and Vilas Research Professor of History, Geography, and Environmental Studies, University of Wisconsin-Madison

"The naturalist expert for National Geographic Expeditions is a talented writer, a good storyteller, and passionate about his state; and he takes [us] through his journey of falling in love, aging and learning when to let go."--Everett Herald (Washington)

"With this powerful book, Kim Heacox enters the first rank of writers on the wild, the human, and the mix between the two. It's set in one of America's most spectacular landscapes, but it's also set in one of its kindest, most open hearts. A real triumph." --Bill McKibben, author The End of Nature, and Wandering Home: A Long Walk Through America's Most Hopeful Region


ri0"Perhaps more than ever before, we need passionate, eloquent voices speaking out for the American land. . . . Kim Heacox's writing evokes the fundamental paradox of our times: the vast, beauty of Alaska shining brilliantly against the dark, encroaching peril of industrial America. Anyone who cares about our remaining wild places, and about the conscience of those who stand in defense of our natural heritage, should read this extraordinary book.--Richard Nelson, author of The Island Within and Make Prayers to the Raven

"The Only Kayak is an important and beautiful book about what it means to fall in love with a place--not just any place, but the wild, dangerous, breath-catching, gorgeous Glacier Bay. And not just any love, but a wistful, sometimes desperate yearning to protect a wilderness even as it melts away. Kim Heacox is what this world needs--a defender of the land as fierce and funny as Abbey or Thoreau."--Kathleen Dean Moore, author of Riverwalking and The Pine Island Paradox

"Heacox's book is both a coming-of-(middle)age memoir and a love story, with Alaska serving as both the journey's end and the beloved. While Heacox writes passionately about his home in Glacier Bay, he also acknowledges the inevitability of change there. In prose that is both lyrical and powerful, he gives the reader a complete picture of the beauty of that wilderness and what will be lost in its deterioration."--Book News

" . . . this book is about learning to walk with purpose. It's about a lot of things, actually--love, community, heartbreak, hope for people and place. It's about how living an unexamined life is far riskier than sleeping on a beach with bears."--Anchorage Daily News