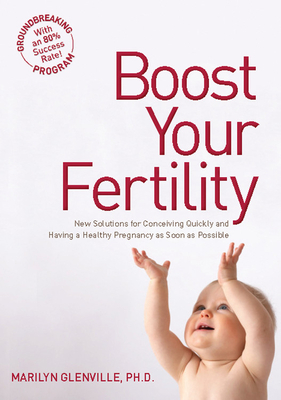 Boost Your Fertility (Paperback)
New Solutions for Conceiving Quickly and Having a Healthy Pregnancy as Soon as Possible
Fair Winds Press, 9781592333899, 240pp.
Publication Date: March 1, 2009
* Individual store prices may vary.
Description
The definitive one-stop resource for couples who want to have a healthy pregnancy as soon as possible. Based on leading women's health expert Dr. Marilyn Glenville's highly successful program, Boost Your Fertility presents an 8-step integrative approach including nutrition, lifestyle, removing environmental toxins, and medical screening for getting and staying pregnant. Dr. Glenville outlines in detail what may be hindering pregnancy, what you and your partner should be tested for and when, and how to tailor the program to you based on particular factors such as age, medical history, and lifestyle.
About the Author
Marilyn Glenville is the UK's leading expert in nutritional health for women and has studied and practiced for over 25 years focusing on natural approaches to female hormone problems. She obtained her doctorate from CambridgeUniversity and is a Fellow of the Royal Society of Medicine. Dr. Glenville has had many papers published in scientific journals, frequently advises health professionals, and has lectured at academic conferences held at The Medical Society, The Royal College of Physicians, The Royal College of Surgeons, and The American Academy of Environmental Medicine. Dr. Glenville is the author of eight bestselling books, lectures internationally, and currently runs her own clinic in London.