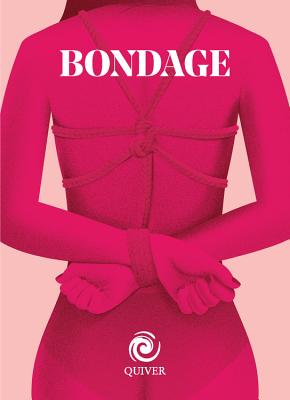 Bondage mini book (Quiver Minis) (Hardcover)
Fair Winds Press, 9781592337934, 112pp.
Publication Date: November 1, 2017
* Individual store prices may vary.
Description
The Bondage mini book is filled with everything you need to know about the basics of bondage, including 32 sexy knots and all in one petite mini-book.

Whether you're male or female, top or bottom, dominant or submissive, this pocket guide to bondage has the rope tying techniques you need to know for a wild and fun night. This quick and handy reference takes you through the basics of BDSM, tying techniques, safety considerations, and an overview of kink culture.

With easy-to-follow, step-by-step photographs, you can use these restraints and ties with your partner tonight. Embrace your kinky side with the Bondage mini book! 
About the Author
Lord Morpheous is a New York-based sex educator, author, photographer and kinkster. He is the author of the popular BDSM titles Bondage Basics, How to be Kinky: A Beginner's Guide to BDSM, How to be Kinkier: More Adventures in Adult Playtime, and How to Be Knotty: The Essential Guide to Modern Rope Bondage. Morpheous' work is archived in the Sexual Representation Collection of the University of Toronto's Mark S. Bonham Centre for Sexual Diversity Studies, Leather Archives and Museum in Chicago, and National Archives of Canada. He is also the founder of Morpheous' Bondage Extravaganza, the world's largest public rope bondage event, which recently celebrated its tenth year worldwide.