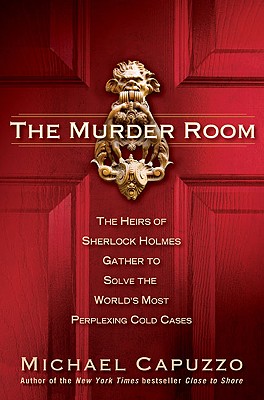 The Murder Room (Hardcover)
The Heirs of Sherlock Holmes Gather to Solve the World's Most Perplexing Cold Cases
Gotham, 9781592401420, 448pp.
Publication Date: August 10, 2010
Other Editions of This Title:
Paperback (6/7/2011)
CD-Audio (8/10/2010)
* Individual store prices may vary.
August 2010 Indie Next List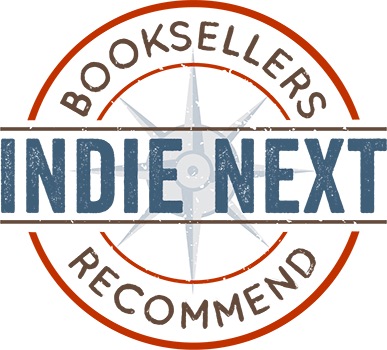 "It's books like this for which the phrase 'page turner' was invented. This deeply compelling work of nonfiction details the lives and interests of the men and women who founded the Vidocq Society, a group of forensic specialists dedicated to solving of cold case murders. A fascinating read!"
— Mike Burns, Howard's Bookstore, Bloomington, IN
View the List
Description
Thrilling, true tales from the Vidocq Society, a team of the world's finest forensic investigators whose monthly gourmet lunches lead to justice in ice-cold murders
Three of the greatest detectives in the world--a renowned FBI agent turned private eye, a sculptor and lothario who speaks to the dead, and an eccentric profiler known as "the living Sherlock Holmes"-were heartsick over the growing tide of unsolved murders. Good friends and sometime rivals William Fleisher, Frank Bender, and Richard Walter decided one day over lunch that something had to be done, and pledged themselves to a grand quest for justice. The three men invited the greatest collection of forensic investigators ever assembled, drawn from five continents, to the Downtown Club in Philadelphia to begin an audacious quest: to bring the coldest killers in the world to an accounting. Named for the first modern detective, the Parisian eugene Francois Vidocq-the flamboyant Napoleonic real-life sleuth who inspired Sherlock Holmes-the Vidocq Society meets monthly in its secretive chambers to solve a cold murder over a gourmet lunch.
"The Murder Room" draws the reader into a chilling, darkly humorous, awe-inspiring world as the three partners travel far from their Victorian dining room to hunt the ruthless killers of a millionaire's son, a serial killer who carves off faces, and a child killer enjoying fifty years of freedom and dark fantasy.
Acclaimed bestselling author Michael Capuzzo's brilliant storytelling brings true crime to life more realistically and vividly than it has ever been portrayed before. It is a world of dazzlingly bright forensic science; true evil as old as the Bible and dark as the pages of Dostoevsky; and a group of flawed, passionate men and women, inspired by their own wounded hearts to make a stand for truth, goodness, and justice in a world gone mad.
About the Author
Born in Boston and educated at Northwestern University, Michael Capuzzo is the author of the acclaimed "New York Times" Bestseller "Close to Shore," a historical thriller of the true story that inspired the novel and movie "Jaws." Winner of many writing prizes as a staff reporter for "The Philadelphia Inquirer" and "The Miami Herald," and for stories in magazines including "Sports Illustrated, Esquire" and "Life," he lives in Pennsylvania, where he and his wife publish a prize-winning storytelling magazine, "Mountain Home."
Praise For The Murder Room: The Heirs of Sherlock Holmes Gather to Solve the World's Most Perplexing Cold Cases…
"Once again Michael Capuzzo shows he is one of our most brilliant storytellers. The Murder Room is a gripping page turner, masterfully drawn and full of truth, dedication and darkness."
-Michael Connelly, New York Times bestselling author

"Novelists know to be wary of those slices of reality that are just too outlandish to be transformed into the stuff of fiction. In the superb and tantalizing The Murder Room, Michael Capuzzo dares readers to believe the can-they-really-be-true stories of the heartbreaking cold cases that have been investigated by the forensic dream team that is the legendary Vidocq Society. The once forgotten crimes are horrendous, each bigger-than-life detective more outrageous than the next, and the circuitous paths they take to find long- delayed justice are impossible to forget."
-Stephen White, New York Times bestselling author

"Brilliant forensic artist Frank Bender, a frequent star on America's Most Wanted, joined forces with the ace sleuths at the Vidocq Society to perform some of the most exciting detective work I've ever read in The Murder Room."
-John Walsh, host of America's Most Wanted

"With impressive access and a powerful narrative presence, Michael Capuzzo delivers an intimate portrait of the greatest crime fighters of our time. The Murder Room is as addictive as the most inventive of thriller novels, but let us not forget that these are true stories; the monsters in this book are real, and so are the dedicated men who hunt them."
-Jason Kersten, author of The Art of Making Money and Journal of the Dead

"The Murder Room is flat-out fantastic. Even better than Close to Shore, which is one of my all-time favorites. Capuzzo's new book treats murder and the investigation of it as not just a science but an art--strange, full of wonder, terrifying and exhilarating. It is also an odyssey of true crime that lends true grace to the genre."
-Jeff Leen, Washington Post Pulitzer Prize winner and author of Kings of Cocaine and The Queen of the Ring

"Terrifying, engrossing, inspirational and surprisingly funny."
-Kirkus Reviews

"Murder-mystery fans would kill for entry to the Vidocq Society, the Philadelphia-based crime-probing organization Michael Capuzzo describes in The Murder Room. Imagine the thrill of being in the same room with some of the world's most resourceful detectives, coroners, profilers, polygraph experts and forensic artists when they're presented details of a particularly perplexing homicide and challenged to put their formidable minds to solving it."
-Bookpage

"compelling reading"
-Booklist
Coverage from NPR
or
Not Currently Available for Direct Purchase