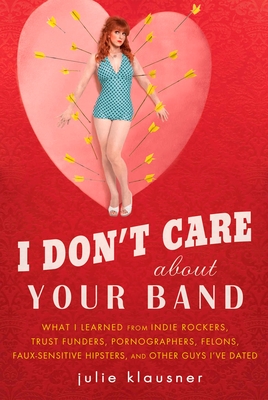 I Don't Care About Your Band
What I Learned from Indie Rockers, Trust Funders, Pornographers, Felons, Faux-Se nsitive Hipsters, and Other Guys I've Dated
Paperback

* Individual store prices may vary.
February 2010 Indie Next List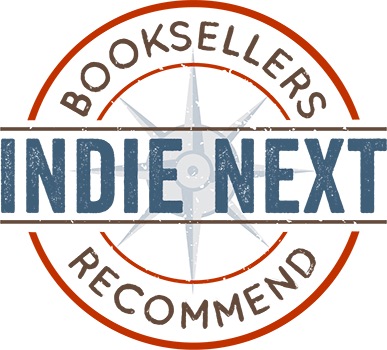 "Julie Klausner's memoir airs the sordid laundry of her past loves and lusts with unabashed honesty, tragicomic detail, and delightfully inventive vulgarities. This book is that throw your head back and laugh maniacally kind of funny, and it will leave you full of perspective, compassion, and charmed disgust."
— Laura 'Wally' Johnston, The Rediscovered Bookshop, Boise, ID
View the List
Description
Read Julie Klausner's posts on the Penguin Blog

In the tradition of Cynthia Heimel and Chelsea Handler, and with the boisterous iconoclasm of Amy Sedaris, Julie Klausner's candid and funny debut I Don't Care About Your Band sheds light on the humiliations we endure to find love--and the lessons that can be culled from the wreckage.

I Don't Care About Your Band posits that lately the worst guys to date are the ones who seem sensitive. It's the jerks in nice guy clothing, not the players in Ed Hardy, who break the hearts of modern girls who grew up in the shadow of feminism, thinking they could have everything, but end up compromising constantly. The cowards, the kidults, the critics, and the contenders: these are the stars of Klausner's memoir about how hard it is to find a man--good or otherwise--when you're a cynical grown-up exiled in the dregs of Guyville.

Off the popularity of her New York Times "Modern Love" piece about getting the brush-off from an indie rock musician, I Don't care About Your Band is marbled with the wry strains of Julie Klausner's precocious curmudgeonry and brimming with truths that anyone who's ever been on a date will relate to. Klausner is an expert at landing herself waist-deep in crazy, time and time again, in part because her experience as a comedy writer (Best Week Ever, TV Funhouse on SNL) and sketch comedian from NYC's Upright Citizens Brigade fuels her philosophy of how any scene should unfold, which is, "What? That sounds crazy? Okay, I'll do it."

I Don't Care About Your Band charts a distinctly human journey of a strong-willed but vulnerable protagonist who loves men like it's her job, but who's done with guys who know more about love songs than love. Klausner's is a new outlook on dating in a time of pop culture obsession, and she spent her 20's doing personal field research to back up her philosophies. This is the girl's version of High Fidelity. By turns explicit, funny and moving, Klausner's debut shows the evolution of a young woman who endured myriad encounters with the wrong guys, to emerge with real- world wisdom on matters of the heart. I Don't Care About Your Band is Julie Klausner's manifesto, and every one of us can relate.
Praise For I Don't Care About Your Band: What I Learned from Indie Rockers, Trust Funders, Pornographers, Felons, Faux-Se nsitive Hipsters, and Other Guys I've Dated…
"I wish that, like a big sister, I could have taken Julie Klausner aside and advised her against most of the dalliances in this book. On the other hand, her horrible dating experiences are your laugh-out-loud entertainment."
-Rachel Dratch, actress and comedienne (Saturday Night Live)

"Julie Klausner has the perfect comedic voice for a new generation of ladies-brave, self-deprecating, high-larious beyond and brand spanking new. It's one of those books that you take to bed with you, that keeps you up all night, and that makes you laugh so hard in public the next morning that strangers ask you what you're reading. And make me so glad I'm not dating."
-Jill Soloway, author of Tiny Ladies in Shiny Pants and executive producer of United States of Tara

"Julie Klausner is Helen Girly Brown: hard-working, yet lusty! Romantic and intelligent! But best of all: unapologetic about wanting to be in love. I Don't Care About Your Band has more wit and all of the tsuris of Carrie Bradshaw's Sex and the City, without the pithy bromides."
-Sarah Thyre, author of Dark at the Roots and actress on Strangers with Candy

"All those misplaced orgasms and disappointing hookups with deviants were well worth it. Julie Klausner's memoir is screamingly funny and wiser than a hooker with health insurance. Take it home for a ride!"
-Michael Musto, columnist for The Village Voice and author of La Dolce Musto
Avery, 9781592405619, 272pp.
Publication Date: February 2, 2010
About the Author
Julie Klausner is a comedy writer who lives in New York City. She's appeared on & written for VH1's Best Week Ever, and has performed at the Upright Citizens Brigade Theater in many shows. Her TV writing credits include TV Funhouse on Saturday Night Live, and The Big Gay Sketch Show, and her prose has appeared in the New York Times, New York Magazine Online, Videogum.com, McSweeney's and Salon.com. She's also responsible for the internet phenomenon, Cat News and is the co-creator of the viral videos Welcome to Our House and Mommy Time. Her website, predictably, is julieklausner.com. This is her first book.
or
Not Currently Available for Direct Purchase