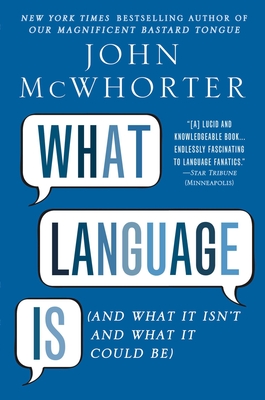 What Language Is (Paperback)
And What It Isn't and What It Could Be
Gotham Books, 9781592407200, 228pp.
Publication Date: August 7, 2012
* Individual store prices may vary.
or
Not Currently Available for Direct Purchase
August 2011 Indie Next List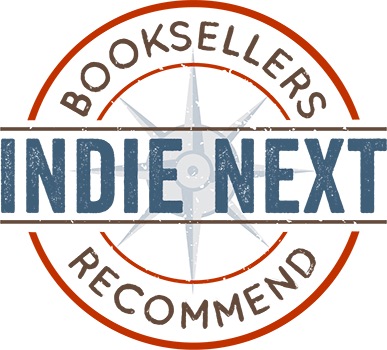 "This is a light-hearted investigation into how linguists view language. From languages that change tone for different tenses to languages that do not have any regular verbs, this is an entertaining foray into what language is and what it is not. I look forward to reading more from this talented linguist."
— Fran Wilson, Colorado State University Bookstore, Fort Collins, CO
View the List
Description
A love letter to languages, celebrating their curiosities and smashing assumptions about correct grammar An eye-opening tour for all language lovers, What Language Is offers a fascinating new perspective on the way humans communicate. from vanishing languages spoken by a few hundred people to major tongues like Chinese, and with copious revelations about the hodgepodge nature of English, John McWhorter shows readers how to see and hear languages as a linguist does.Packed with big ideas about language alongside wonderful trivia, What Language Is explains how languages across the globe (the Queen's English and Suriname creoles alike) originate, evolve, multiply, and divide. Raising provocative questions about what qualifies as a language (so-called slang does have structured grammar), McWhorter takes readers on a marvelous journey through time and place--from Persia to the languages of Sri Lanka--to deliver a feast of facts about the wonders of human linguistic expression.
About the Author
John McWhorter is the author of the bestseller Losing the Race: Self-Sabotage in Black America, The Power of Babel: A Natural History of Language, and four other books. He is associate professor of linguistics at the University of California at Berkeley, a senior fellow at the Manhattan Institute, and a contributing editor to The City Journal and The New Republic. He has been profiled in the Los Angeles Times, The Washington Post, The Philadelphia Inquirer, and has appeared on Dateline NBC, Politically Incorrect, and The NewsHour with Jim Lehrer.
Praise For What Language Is: And What It Isn't and What It Could Be…
"McWhorter walks through his five signal characteristics of language with a spring in his step and armed with a vast collection of interesting—and convincing—examples… What Language Is isn't another "oh, that wacky language!" book; its mission is far broader than just to give a tour of other languages' customs and habits. The crux of the book is Mr. McWhorter's insistence (shared by most linguists) on the oral language as the living, breathing language. He shows that most pedantic objections to language change are due to our insistence on holding on to the fixed form of the written language—fixed, that is, at some point just after we became competent writers and just before some change that we dislike."
-The Wall Street Journal

"Energetic, brisk and often amusing analysis of how language works."
-The Columbus Dispatch

"McWhorter…effectively focuses on the changeability of language, showing what happens when words wander and meanings morph. Languages are "living things," he reminds us. Borrowing Charles Darwin's closing words from "On the Origin of Species," he concludes that "today we have 'endless forms most beautiful and wonderful.'"
-The Washington Post

"If there is something [John McWhorter] doesn't do well, we won't find it in his new work, What Language Is . . . And speaking of prose style, this book is an example of the sort of writing everyone should aspire to. . . . While language is ubiquitous, written ones are a minority. This book is a reason to consider ourselves fabulously fortunate." 
-New York Journal of Books

"The King's English topples from the throne of linguistic legitimacy in this rollicking tour of human language. Columbia University linguist and bestselling author McWhorter (Losing the Race: Self-Sabotage in Black America) surveys a Babel of languages from behemoths like Chinese to isolated, insanely complex Siberian languages, New World creoles, and unfairly disparaged street slangs. His approach is organic rather than prescriptive; he argues that languages are living entities that grow, mutate, and interbreed, creating new words and grammatical forms. The fluidity and incorrigible "disheveledness" of language, he contends, means that no linguistic practice is uniquely correct, least of all persnickety written standards that ignore spoken realities. An insightful chapter on African-American dialect analyzes it as a slightly simplified but equally expressive version of Standard English, shaped by the same pressures that make modern Hebrew a simplified version of the ancient tongue. McWhorter unearths a wealth of colorful linguistic facts (in the New Guinean language Berik, Nice to see you comes out as My gall bladder is really warm today), from which he distills larger principles, couching his erudition in a lucid, supple prose. The result is a fascinating romp through the ornery wonders of language."
-Publishers Weekly

"Insightful…eye-opening, even liberating."
-Kirkus Reviews

"McWhorter boldly offers general readers another taste of language study. He presents a wealth of examples of English dialects when considering matters of grammar. These will fascinate, as will the similar development of two imperial languages, English and Persian… the distinctive blend of detail, accessible tone, and solid research will appeal to language students of all kinds."
-Library Journal

"This is a light-hearted investigation into how linguists view language. From languages that change tone for different tenses to languages that do not have any regular verbs, this is an entertaining foray into what language is and what it is not. I look forward to reading more from this talented linguist."
-Fran Wilson, Colorado State University Bookstore, Fort Collins, CO
Advertisement