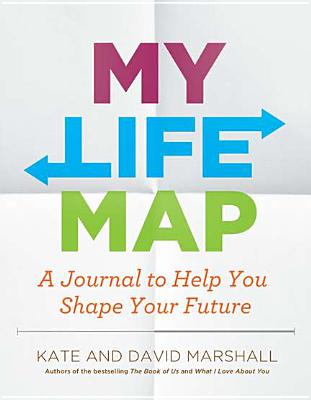 My Life Map (Hardcover)
A Journal to Help You Shape Your Future
Avery, 9781592407842, 112pp.
Publication Date: November 6, 2012
* Individual store prices may vary.
Description
An introspective fill-in-the-blank that helps readers reflect on their past, evaluate the present, and dream for the future.
My Life Map helps people at any stage of life create a visual road map of both their past and their future in major life areas such as family, work, play, friends, and education. Charting the past highlights patterns you may not have noticed before. Seeing the years ahead encourages you to set goals and shape a future with intention and purpose.
This interactive self-help journal includes innovative mapping and chapters on Creating Your Maps (warm-up exercises for envisioning your future and tips on how to fill out your maps); Sample Journeys (completed maps of fictitious people at different stages of life); My Life Maps (blank whole-life, ten-year, and subject maps to fill out); Putting Your Maps into Practice (tips and tools for establishing next steps and annual checkups); and Reflections (blank pages to record discoveries, challenges, or promises).
About the Author
Happily married for nearly thirty years, husband-wife team Kate and David Marshall are the authors of numerous guided journals, including The Book of Myself, What I Love About You, and The Book of Us. Kate coordinates a library program for adult literacy students, and David manages the editorial department of Berrett-Koehler Publishers. They live in the San Francisco Bay Area.
Praise For My Life Map: A Journal to Help You Shape Your Future…
"An intriguing look at the age-old question of the pursuit of the good life. A must-read for anyone facing the 'what's next?' moment in life." — Richard Leider, bestselling author of Repacking Your Bags and The Power of Purpose