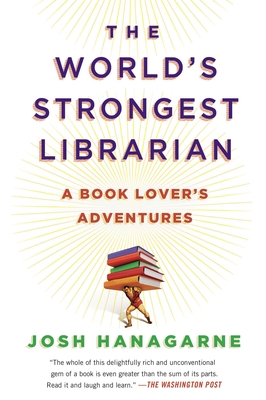 The World's Strongest Librarian
A Book Lover's Adventures
Paperback

* Individual store prices may vary.
Other Editions of This Title:
Hardcover (5/2/2013)
Compact Disc (5/2/2013)
Compact Disc (5/2/2013)
May 2013 Indie Next List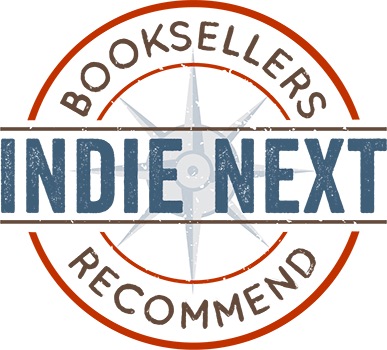 "Resplendent with the intelligence that comes from accumulated experience, seasoned with sudden and delightful humor, and written with great sensitivity, Josh Hanagarne's The World's Strongest Librarian is one of this Spring's best surprises. It's not simply a love letter to anyone who's built a life around books, but the moving autobiographical work of a gentle giant who refuses to let his sense of wonder about the world be displaced by his challenges, and an insightful and informative exposition of what it's like to wake every morning, and navigate life with Tourette Syndrome."
— Aaron Cance, The King's English, Salt Lake City, UT
View the List
Description
A funny and uplifting story of how a Mormon kid with Tourette's found salvation in books and weight lifting 

Josh Hanagarne couldn't be invisible if he tried. Although he wouldn't officially be diagnosed with Tourette Syndrome until his freshman year of high school, Josh was six years old when he first began exhibiting symptoms. When he was twenty and had reached his towering height of 6'7", his tics escalated to nightmarish levels. Determined to conquer his affliction, Josh tried countless remedies, with dismal results. At last, an eccentric, autistic strongman taught Josh how to "throttle" his tics into submission using increasingly elaborate feats of strength. What started as a hobby became an entire way of life—and an effective way of managing his disorder.

Today, Josh is a librarian at Salt Lake City's public library and founder of a popular blog about books and weight lifting—and the proud father of five-year-old Max. Funny and offbeat, The World's Strongest Librarian traces this unlikely hero as he attempts to overcome his disability, find love, and create a life worth living.
Praise For The World's Strongest Librarian: A Book Lover's Adventures…
"Josh Hanagarne is a remarkable man…. In this moving memoir, Hanagarne shows his readers what it is like to live with a severe form of Tourette's and how, with patience, love, and support from his family, he was able to build a rich, full life. Throughout, his optimism and amusing, self-deprecating sense of humor shine through. An excellent and uplifting story on accepting and coping with lifelong disabilities, of particular interest to librarians."
—
Booklist
"Wildly quirky memoir of facing down his ferocious Tourette's tics…Hanagarne's account manages to be very gag-full and tongue-in-cheek…highly engaging…Reconciled with Tourette's, Hanagarne never let the disease get the upper hand."
—
Publishers Weekly
"A sumptuous read, as funny, erudite, and energizing as a chat with a conversational intellectual, as engrossing and moving as a medical detective drama… The book leaves all of us who've read it feeling a little stronger and brighter ourselves."
—Martha Beck, Author of Expecting Adam, Leaving the Saints, and Finding Your Way in a Wild New World
 
"Just like the library has every funny, beautiful, moving, wise story you'd ever need in it, so too does this book. This is not just your ordinary memoir: it is a soaring, inspiring elegy to the small and big miracles of parenthood and friendship and marriage and how they triumph over the not so small challenges of life. It is a perfect, perfect gem of a read, unputdownable, unforgettable, unmatchable."
—Pam Allyn, author of What to Read When
 
"Josh Hanagarne inspires in his pursuit to break the shackles of Tourette Syndrome and live his life to the fullest, as a husband, a father and a librarian.  Insightful, heart-wrenching and delightfully humorous, The World's Strongest Librarian is a triumph!"
—Cory MacLauchlin, author of Butterfly In The Typewriter: The Tragic Life of John Kennedy Toole and The Remarkable Story of A Confederacy of Dunces.
 
"As a gym rat myself, I can attest to the power of hurling one's sinews against heavy stuff that keeps wanting to slam you back into the floor.  The difference with Josh Hanagarne is he has lifted much weightier impediments--Tourette's, loneliness, geekitude, and the calling to be a writer.  That he is, and a talent to savor, to emulate, and to be inspired by."
—Steven Pressfield, bestselling author of The War of Art and Turning Pro
 
"Josh Hanagarne has an astonishing story to tell, and he does so with insight, humor, grace, and wonder.  All human beings suffer and struggle.  Through the lens of his own miraculous experiences, Mr. Hanagarne illuminates the path to joy and the infinite possibilities of transcendence."
—Melanie Rae Thon, author of Sweet Hearts
 
"A truly interesting, engaging, and fascinating memoir."
—Joe Lansdale, author of Edge of Dark Water
 
"Josh's special struggles to deal with his own doubts, Tourette's and society give his journey a patina of honesty, resilience, and a flavor of humanity that truly inspires. Josh has a unique voice and I was privileged to read and be empowered by his story."
—Stephen Abram, VP of Gale Cengage Learning
 
"A funny, profound, emotionally generous, and wonderfully human story."
—Lou Schuler, author of The New Rules of Lifting
 
"Everything about this book is big: certainly it is the story of a 6' 7" librarian with Tourette's, but it is also the quest for how we know, how we feel and how we love... without reservation. I found it impossible to put down; save a day to read this."
—Dan John, author of Intervention
 
"Josh Hanagarne is a giant of a man and a giant of a writer… This guy is the real freaking deal in a very fresh and exciting way."
—Larry Brooks, author of Story Engineering
 
"Witty and upbeat voice … fun (and inspiring) reading."
—Library Journal
"The whole of this delightfully rich and unconventional gem of a book is even greater than the sum of its parts. Read it and laugh and learn." 
—
The Washington Post
"Fearless and funny."
—NewYorker.com 
"An inspiring, often funny tale about the power of persistence."
—
People
"Read this book and then go hug a librarian!"
—Anne Holman, The King's English Bookshop 
"Joyfully celebrates books and reading."
—
BookPage
Avery, 9781592408771, 304pp.
Publication Date: May 6, 2014
About the Author
Josh Hanagarne is a librarian at the Salt Lake City Public Library. He lives in Salt Lake City, Utah, with his wife, Janette, and their son, Max.
or
Not Currently Available for Direct Purchase