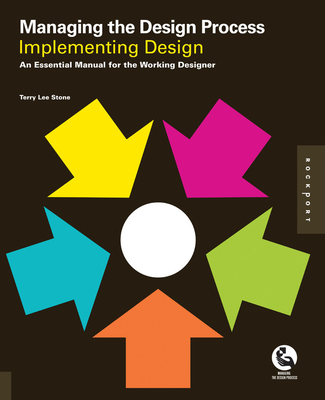 Managing the Design Process-Implementing Design (Paperback)
An Essential Manual for the Working Designer
Rockport Publishers, 9781592536191, 208pp.
Publication Date: September 1, 2010
* Individual store prices may vary.
Description
Managing the Design Process—Implementing Design focuses on design implementation and execution. This is where design ideas become real, tangible goods in the marketplace and beyond. This book examines design management concepts and methods in real-world applications. Unlike other books on design management, this bookis visually stunning, featuring many image-rich case studies to illustrate the fundamentals of design management in a way that speaks to a design audience. The information is not something that is typically taught in design (or business) school—it's learned on the job, making this an invaluable reference for designers.
About the Author
Terry Lee Stone is a design management consultant, educator and writer based in Los Angeles. Stone currently consults to various design firms, including BMW Group Designworks USA. In addition to practicing professionally, Terry teaches at California Institute of the Arts (CalArts). Stone has been on the Board of Directors of the American Institute of Graphic Arts (AIGA) in Atlanta, Los Angeles and Miami, where she also served as the chapter's president. She served nationally as the president of the AIGA Chapter President's Council.