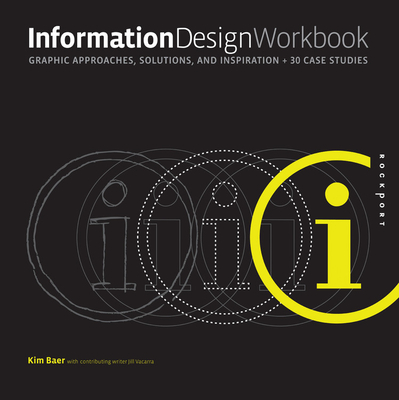 Information Design Workbook (Paperback)
Graphic approaches, solutions, and inspiration + 30 case studies
Rockport Publishers, 9781592536276, 240pp.
Publication Date: February 1, 2010
* Individual store prices may vary.
Description
New in paperback, this workbook is a methodical yet comprehensive approach to conveying the fundamentals of avant-garde, innovative, information design by examining history, theory, criticism, technology and media, process, method, and practice.
Opening with a very brief history followed by an instructive breakdown of the discipline, readers get an intimate understanding of the complexities of crafting information design to effectively improve communication both functionally and aesthetically. The back half of the book contains a wide range of case studies from design firms around the world so designers can see the techniques previously outlined in the first half of the book. The author also critiques and explains why the design is successful in terms of formal quality (Aesthetics) and function (How does it improve communication?).
About the Author
Kim Baer is principal of Los Angeles–based design studio KBDA, which she founded in 1982. The firm's client list ranges from nonprofit organizations, such as the Prostate Cancer Foundation, UCLA, and Chamber Music Los Angeles, to consumer-oriented companies, such as Nike, Nissan, and Hilton Hotels.