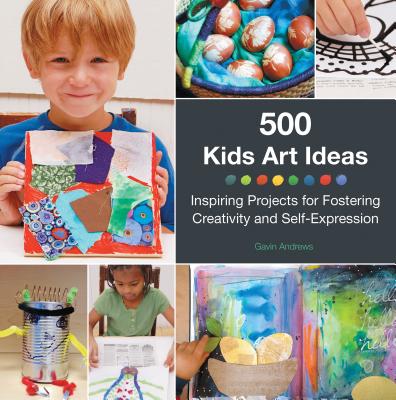 500 Kids Art Ideas (Paperback)
Inspiring Projects for Fostering Creativity and Self-Expression
Quarry Books, 9781592539857, 176pp.
Publication Date: June 15, 2015
* Individual store prices may vary.
Description
Keeping a child engaged and happy can be a tall order, but with 500 Kids Art Ideas, you'll never run out of inspiration! This fun, visual reference features a thousand arts and crafts projects for adults and children to do together. With an emphasis on recycled materials and nature, a wide range of art is covered. From making dolls and edible treats to sculpting and printmaking, everything is simple enough to recreate, but also up to interpretation. Add your own creative twist to make them your own and ask your child to do the same! Not only will you be engaging your children and activating their imagination, but also teaching them critical skills. 500 Kids Art Ideas also features purposely open-ended art meant to bring families closer together. You'll be able to connect with your child on a deeper level in no time, letting them know that you can be fun, too!
About the Author
Gavin Andrews is the Assistant Director for Family, Student, and Teacher Programs at the Peabody Essex Museum in Salem, MA. There she collaborates with artists, educators, students, and the youth, in developing studio and gallery experiences. She is dedicated to the role of art and creativity in people's lives, especially those of her two children, and strives to have people understand that everyone can be creative.