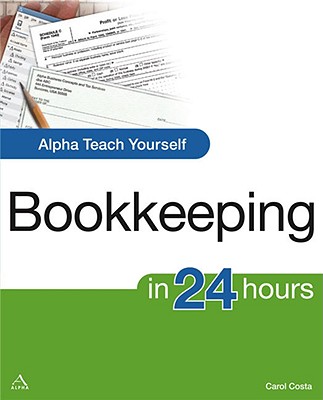 Alpha Teach Yourself Bookkeeping in 24 Hours (Paperback)
Alpha, 9781592576951, 368pp.
Publication Date: January 2, 2008
* Individual store prices may vary.
Description
One day to bookkeeping success.

Since many small businesses leave the all-important job of bookkeeping to someone on the staff with no training, there is a demand for this easy, authoritative how-to on the subject. Readers will find principles and procedures adapted to suit the needs of various types of business operations-from retail to entertainment to financial institutions.
About the Author
Carol Costa has written for numerous business publications and has been a correspondent for the Phoenix Business Journal and The Tucson Business Chronicle. She has owned a bookkeeping and tax service and worked as an accountant.