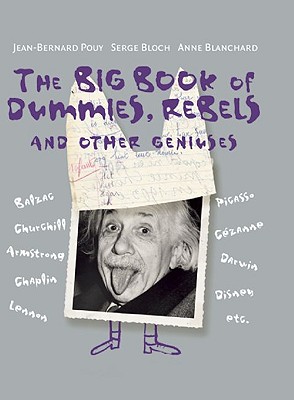 The Big Book of Dummies, Rebels and Other Geniuses (Hardcover)
Enchanted Lion Books, 9781592701032, 123pp.
Publication Date: June 10, 2008
* Individual store prices may vary.
or
Not Currently Available for Direct Purchase
Description
"A marvelous collection of quirky biographical sketches of the 'chaotic beginnings' of 26 famous people. Readers ages 11 and up will be fascinated." Meghan Cox Gurdon, "The Wall Street Journal"
"This book is ideal for teens who are wondering what will become of their lives. It is also a great catch for biography lovers. This book would be at home in any school or public library with a strong biography collection, but it is also a staple for growing young adult collections. . . . Once in the reader's hands, it will sell itself." "VOYA.
About the Author
Jean-Bernard Pouy, a big name in French detective fiction, turns his attention here to some real life characters, with humor, bit and tenderness. Serge Bloch's illustrations have appeared in newspapers, magazines and both adult and children's books. His easily recognizable caricatures, which are both witty and humane, brilliantly succeed in overturning cultural icons. About his own style he has said: "I like to combine illustration and photography more and more because a photograph really makes us believe that it's true." Anne Blanchard currently thinks up and oversees books on various themes, occasionally writing them herself. She was formerly a social science and children's book editor. Another of her brainstorms, The Big Book of Dummies, Rebels and Other Geniuses, has also been published by Enchanted Lion Books.
Advertisement