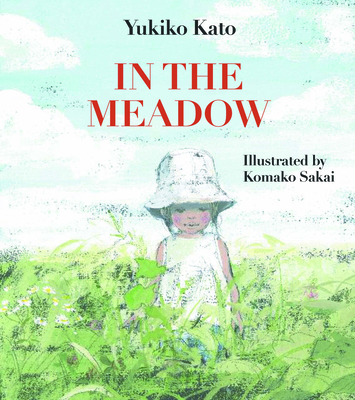 In the Meadow (Being in the World) (Hardcover)
Enchanted Lion Books, 9781592701087, 32pp.
Publication Date: May 17, 2011
* Individual store prices may vary.
Summer 2011 Kids' Next List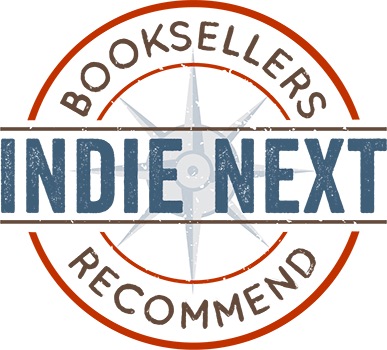 "This darling story is about a little girl chasing a butterfly through a meadow. Along the way she experiences the sights, sounds, and feel of the meadow. Her sense of wonder is brought to life by artwork reminiscent of painted fabric. This is a wonderful addition to any child's bookshelf."
— Fran Wilson, Colorado State University Bookstore, Fort Collins, CO
View the List
Description
In the Meadow is our first book in our Being in the World series, a collection of nature books from Japan. Each book will focus on what it feels like to be in a particular place. In this book, a little girl experiences what it's like to be alone in a field where the grass is as tall as she is and there are many insects and sounds. The book ends on a peaceful note, with mommy and daughter together.
Yukiko Kato is a famous Japanese novelist.
Komako Sakai is well known for Emily's Balloon and The Snow Day, both of which received starred reviews and an enthusiastic reception.
About the Author
Yukiko Kato: Yukiko Kato was born in 1936 in Sapporo, Japan. A famous novelist, she has been the recipient of many awards. Alive to the natural world, Kato has loved nature, wild animals and insects since she was a child. While her passion is writing, she also loves studying animals and plants. She is a member of the Wild Bird Society of Japan. Komako Sakai: Komako Sakai was born in Hyogo, Japan, in 1966. After graduating from Tokyo National University of Fine Arts and Music, Sakai worked at a kimono textile design company. She is currently one of the most popular author/illustrators in Japan. Her books Emily's Balloon and The Snow Day have been published in the US and were received with starred reviews and much acclaim.
Praise For In the Meadow (Being in the World)…
"Sakai uses acrylic paint and oil pencils to create softly lyrical illustrations that surpass the appropriately minimal text in beauty and elegance. This immersive experience is the first in a proposed series of nature books; a welcome addition." - Kirkus

"The Japanese illustrator Komako Sakai has an uncanny ability to conjure the experiences of young children, those 3- and 4-year-olds for whom ordinary life is still a series of wonders and mysteries, of apprehensions and comforts." - Meghan Cox Gurdon, The Wall Street Journal

"With her fascination with nature and her first steps into independence and back again, Yu is a relatable, believable preschooler; and illustrator Sakai once again eloquently captures the facial expressions and postures of the very young." - Martha V. Parravano, The Horn Book

"Wonderful! Both narrative and illustration perfectly capture a young child's perspective of the world. Discover a grassy meadow with Yu-chan and experience it with your senses and imagination as she does. Parents will find the illustrations endearing and the interior monologue of Yu-chan "pitch perfect." Kiddos will relate because they will recognize her wonder and curiosity." -Lisa Barker, biblioreads.blogspot.com

"This gentle book from Japan captures a young child's wonder about the natural world in a sweet, pitch-perfect manner. Nature scenes ranging from the oceans to the meadows, realistically rendered in acrylic and oil paints, are perfectly matched to this tender nature book." - Usha Rao, curled up with a good kid's book

"This picture book explores nature in a very personal way. All of the senses are involved in the description of the meadow, from the scent of the crushed grass under her feet, the way the grass feels on her skin, the way the grass looks as it sways, to the sounds of the meadow and its creatures. This immerses the reader in the experience of the meadow, both its beauty and the way you can lose yourself in it.

Kato's words are simple, perfect for small children. They reveal the meadow slowly, building it into a full experience. [Sakai's] illustrations are done in acrylic paints and oil pencils. They are done in delicate lines, yet have a freedom, a naturalness. The vast green of the field, dances on the page, at times detailed and at other times simply an expanse.

This lovely book is ideal to use with toddlers and preschoolers who will see themselves in the meadow. It would be a great piece to use with an art project where children draw their own meadows, or even build collages from found grasses. But primarily, it is a fresh, wonderful look at nature from a small child's point of view." - Tasha Saecker, Waking Brain Cells

"While Kato uses few words, they are well chosen and express the wonders of nature. Onomatopoetic sounds[...]as well as descriptive sentences will be like music to a young child's ears as they paint a picture of what Yu-Chan is experiencing. Sakai's almost impressionistic acrylic paint and oil-pencil illustrations complement the story. Even the endpapers extend the lushness of the greenery in the text." -Blair Christolon, Prince WilliamPublis Library System

"Delicate illustrations done with acrylic paints and oil pencils bring the grassy meadow Yu-Chan experiences to full life. "In the Meadow" is a beautiful book that will lead young children to the heart of the natural world." -The Midwest Book Review