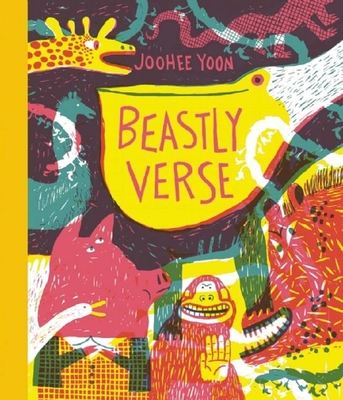 Beastly Verse
Hardcover

* Individual store prices may vary.
Description
Poetry and children belong together, and for a long time, the music and playfulness of verse wove itself through children's days and lives. Beastly Verse aims to help return the wonder of poetry to children's lives through sixteen exquisitely illustrated poems, four of which have the surprise and pleasure of being foldouts. Consisting of playful as well as powerfully memorable poems, Beastly Verse transports the reader into a richly worded world of tigers, hummingbirds, owls, elephants, pelicans, yaks, snails, and even telephones A playful romp through verse, rhyme, and gorgeous images, this book carries children into the poetic realm in a way that is not only fun and inviting, but inspiring as well Representing poems from Anonymous, as well as some lesser well-known poets, this volume also includes poems from Lewis Carroll, William Blake, Robert Desnos, Hilaire Belloc, William Cowper, Christina Rossetti, and D.H. Lawrence. Both short and long, these poems can be read and reread, committed to memory and enjoyed all life long.
JooHee Yoon is an illustrator and printmaker committed to the art of bookmaking. Her art work has appeared in the New York Times, New Yorker Magazine, Le Monde, and many other international publications.

Enchanted Lion Books, 9781592701667, 48pp.
Publication Date: April 7, 2015
About the Author
JooHee Yoon is an illustrator and printmaker committed to the art of bookmaking. She enjoys combining illustration with design whenever possible and using both traditional and industrial printing techniques for her projects. Rather than a single approach, she tries to match the tone of each project. She strives to create picture books that work on many levels and can be enjoyed by people of all ages.